Ski day 57 at HappoOne
Season Day 57, Powder 36 days, Backcountry 16 days, Telemark 9 days
HappoOne 13:25-16:05
Gear:Pocket Rocket(Telemark)+GARMONT ENER-G
It was raining in the morning but the blue sky comes in the afternoon.
We were "descending" into the entrance a month ago but the snow has gone and the stairs appear.
Nice blue sky.
Riesen.
Nobody was there because of the weekday, or the rain.
The slope just before Riesen lift got the ground appear.
The course to Nakiyama.
There was still the snow, but this weekend will be the last time to go down.
It is unusual there is still the snow in Nakiyama in April.
I went up to Grat.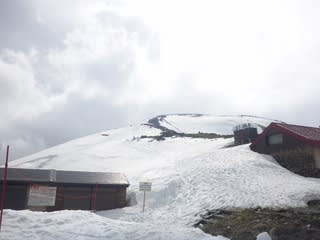 The ridge lost the snow.
The blue sky comes, but the summits are behind the clouds.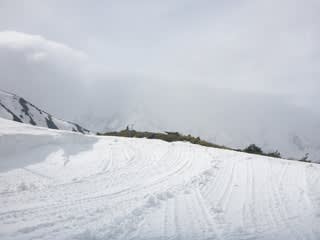 Then I went to Skyline.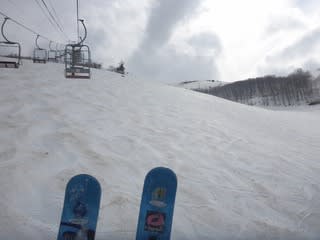 The non-groomed area was a fun. The slushy snow became in the good condition like back country skiing.
I skied down several times until Skyline lift was closed.
The fog comes again.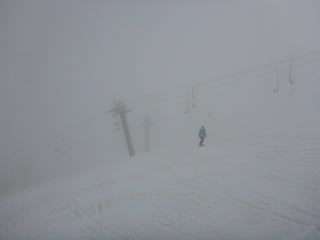 Now the time to go.
The slope just in front of the gondola lift.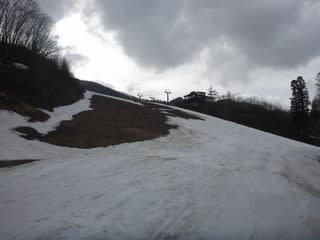 This weekend will be the last chance to go down here.