Ski day 56 at Funakoshi
Great slope.
Season Day 56, Powder 36 days, Backcountry 16 days, Telemark 8 days
Funakoshi 9:50-16:00
Gear:Teneighty GUN+SCARPA FREEDOM
Three summits in the mist.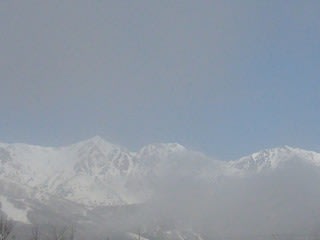 Long long cue for ticketing.
I thought this was the end but,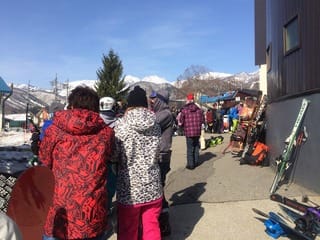 The end is far down here.
It took 30 minutes to buy.
The window was in mess to accept the climbing application forms, changing vouchers for lunch, etc. This should be more efficient.
Leaving the tram station at 9:50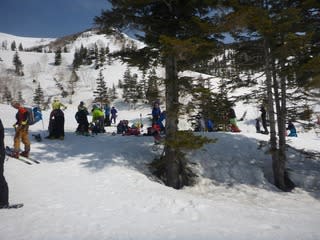 There were many backcountry guests today.
Crossing Tsugaike Nature Garden to Funakoshi peak.
Today this is the first backcountry skiing for our mate, Ta-chan.
We walked in slower pace.
Putting crampons at 2400m height. 3 hours half so far.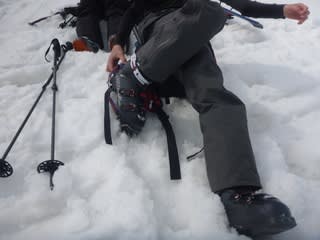 We actually did not need crampons here, but for his practice. Eventually we need them for walking on the ridge.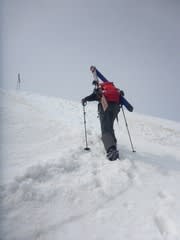 Looking back at the lake.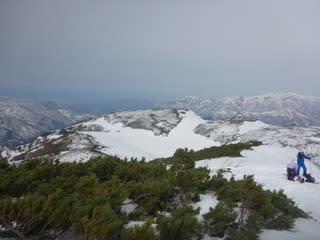 Two weeks ago
, the creeping pines were under the snow.
Walking on the ridge.
Funakoshi peak at 14:12.
4 hours 20 minutes so far. It took longer than usual, but it was the great effort.
A ptarmigan.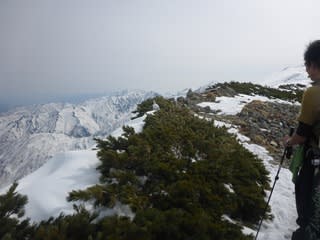 Then we finally reached to the dropping point.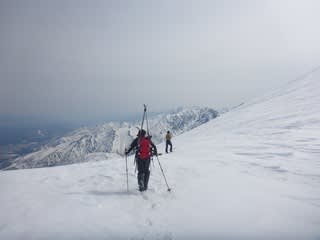 Here we go now.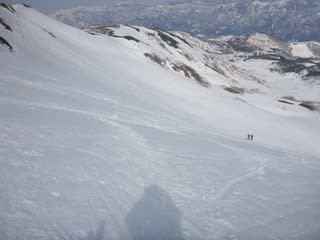 The upper part was difficult with the crusty surface, but the lower part had the great film crust as the time is late.
Nice trails.
Descending to the Nature Garden.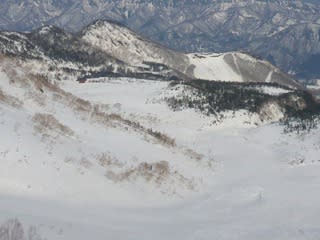 Returning to Tsugaike resort.
Annoying skiing in the resort.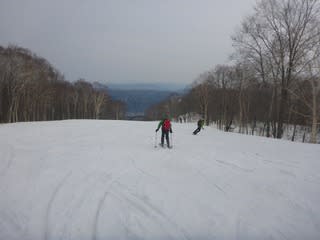 And arrived at 16:00.