Ski day 54 at HappoOne
Season Day 54, Powder 36 days, Backcountry 15 days, Telemark 8 days
HappoOne 12:40-14:00
Gear:Pocket Rocket(Telemark)+GARMONT ENER-G
Today it was raining all the day.
Blunch at Sounds Like Cafe.
Nakiyama.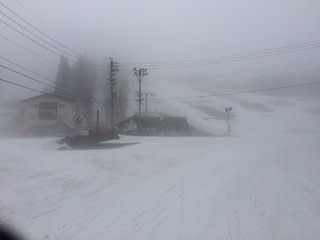 I found I left the lift ticket in another jacket.
I went home and take the ticket back.
Kokusai chairlift.
The reason to change the jacket was for the waterproof test.
The spring tour season has begun, and I washed the jacket and sprayed the waterproof chemical.
Today it is rainy and a good chance to test the jacket.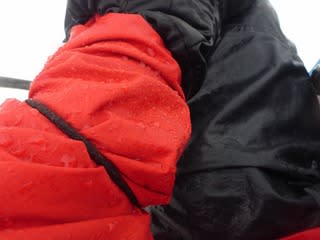 The waterproof works on my sleeve. My pants got wet without waterproof.
Riesen.
It is surprising that there were some in the rain.
The heavy rain.
Then I went to Panorama.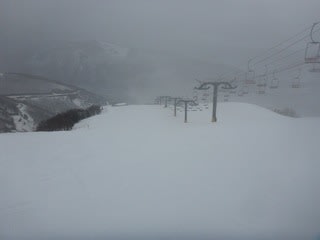 I see no one here.
I am not so maniac to ski in this rain. Now I go home.