Ski day 53 at HappoOne
Season Day 53, Powder 36 days, Backcountry 15 days, Telemark 7 days
HappoOne 11:35-14:10
Gear:Pocket Rocket(Telemark)+GARMONT ENER-G
I had a meeting Friday night and I came to Hakuba very late, at 3am.
Late start for skiing.
The snow is disappearing at Kokusai chairlift.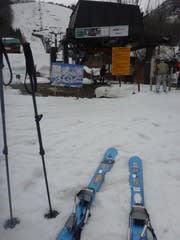 The snow remains still much this year, though.
The ground appears in Kokusai course.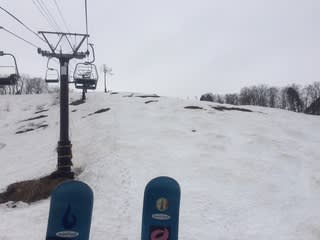 Very foggy at Panorama.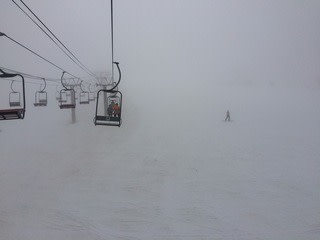 Riesen quad was closed due to the thunder.
Shirakaba chairlift is now closed for the season.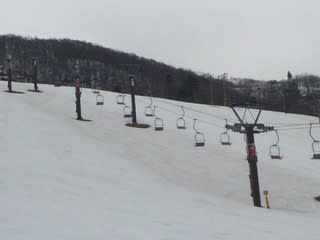 The resort is ending its season.
Usagi moguls look good, but I cannot do today with my telemarking.
I went up to Grat and saw the breaks of the clouds. I waited for a few minutes, and the summits appeared.
And the clouds sea down below.
Then I did several runs on Skyline and
It was very warm up there, and the village was cold probably due to the foehn phenomena.