Cycling-Day 4-Hakuba Village(9.8km)
Spring comes to Hakuba.
Day 4, 158 days for cycling, total distance 11,523.3km, total climb 159,161m
Hakuba Village 15:24-15:35
Distance today 9.8km, climb 373m, duration 15:37, avg speed 14.8km/h, burned 285kcal
Gear: GIANT DEFY COMPOSITE SE
Flowers come out in the warm weather, and I rode on bike to find them after skiing and snowboarding.
Cherry blossoms and Hakuba summits.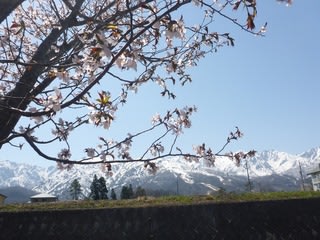 Magnolia in Shijukuin are in full bloom.
Magnolia and Hakuba summits.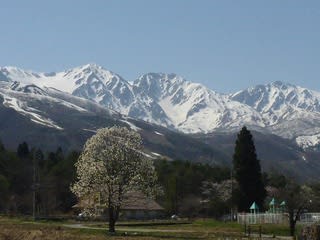 Ooide bridge.
The ride was only 10km but I could took nice photos.