Ski day 52 at HappoOne
Season Day 52, Powder 36 days, Backcountry 15 days, Telemark 6 days HappoOne 8:20-10:00 Gear:HEAD i.Supershape Magnum Today the forecast calls some rain fall. We started early and ended early.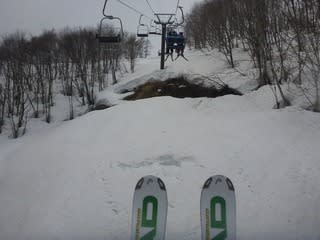 The snow is being dissappeared under Kokusai chairlift. Riesen for the first.
Riesen got rough and we moved to Panorama.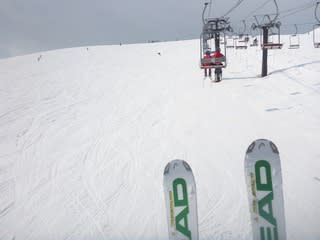 There was some clear interval of clear weather,
but it started raining, and we finished.