Ski day 49 at HappoOne/HighlandBC
Nice sunny day in Hakuba.
Season Day 49, Powder 36 days, Backcountry 14 days, Telemark 5 days
HappoOne 9:00-12:10
Gear:HEAD i.Supershape Magnum
Official Snow fall 0cm, Sarukura 6H 0cm
The parking lot at Kokusai was full even in the early morning.
We parked at Sakka.
The snow became slushy in the warm weather.
Hakuba summits in the blue sky.
We did on Riesen a few times but it became rough soon in the warm temperature.
We moved to Panorama.
And Panorama became rough soon, too.
Moved to Skyline.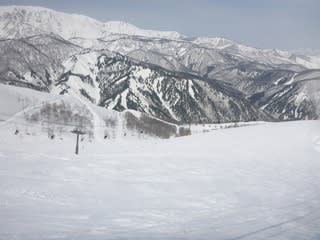 Lunch at Sounds Like Cafe.
Their morning menu was available at lunch time after foreign guests have left.
In the afternoon we hiked on ex-Hakuba Highland.
HighlandBC 14:30-16:40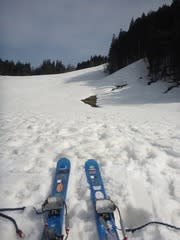 Ascending with climbing skins.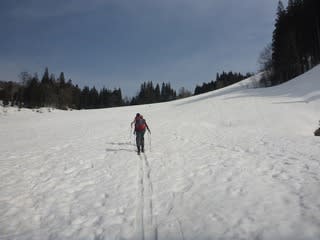 Looking down the village.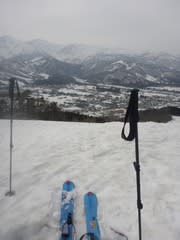 The condition was not so good with the sticky snow and phantoms for telemarking,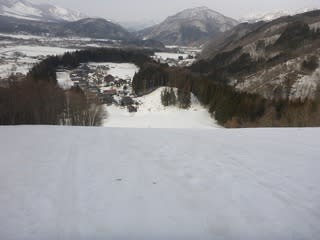 but good for a short exercise.