Ski day 45 at HappoOne
HappoOne again.
Season Day 45, Powder 35 days, Backcountry 13 days, Telemark 4 days
HappoOne 8:05-12:00
Gear:HEAD i.Supershape Magnum
Official Snow fall 0cm, Sarukura 6H 0cm
Riesen for the first.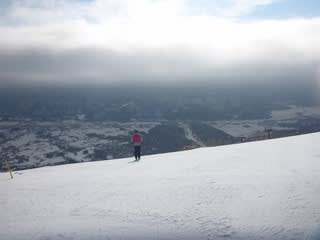 The weather was not good in the lower part but we got the beautiful blue sky up there.
After several runs we went to Grat.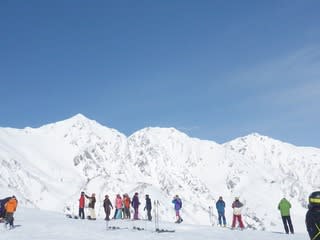 Nice view of Hakuba three summits.
Then we did several runs on Skyline, and went to Panorama.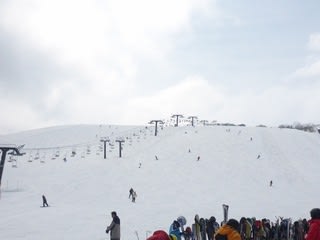 good runs until noon.