Ski day 42 at HappoOne
42nd day for this ski season, 35 days for powder, 13 days for backcountry, telemark for 4 days
HappoOne 12:45-14:20
Gear: HEAD i.Supershape Magnum
Official Snow fall 0cm, Sarukura 6H 0cm
Rainy day, after the beautiful sunny day.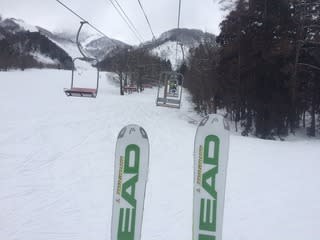 I come here any way, but it was raining down there.
I got on the gondola lift and reached to Riesen.
No visibility, which discouraged me very much.
The rain turned to the snow,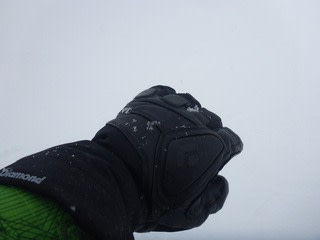 but it was still raining in the lower part.
I accessed through the gondola lift three times, but it was enough.
The spring seemed coming.