Cycling-Day 2-Passport(26.6km)
Riding for renewing my passport.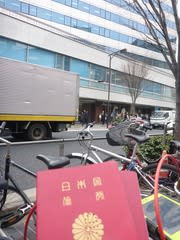 Day 2, 156 days for cycling, total distance 11,477.9km, total climb 158,204m
Passport 12:22-14:58
Distance today 26.6km, climb 466m, duration 1:27, avg speed 18.2km/h, burned 644kcal
Gear: Eurasia 520
My passport will expire within a year. I had a very sad experience that I had to come back from the airport right away due to the short validity of my passport.
This time I renewed much earlier than the expiration. Today the renewed passport is available at the office.
Then I rode on Kaigan dori street.
This building along the street was the first place of my work life.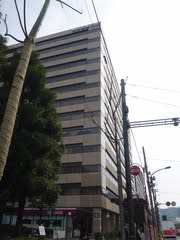 The company has already been moved to the other place.
Then I went to Tokyo Regional Immigration Bureau.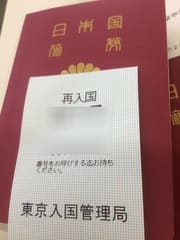 I applied the automated gates for immigration.
The application can be accepted at the international airports but I may go abroad for my business trip at early time and then I applied today.
The bureau is located in a very inconvenient place. I can go there by bike, but would rather not to go by public transportation.