Ski day 41 at HappoOne
Fast powder run on hard packed slopes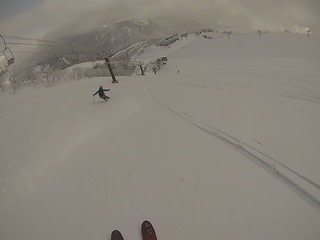 41st day for this ski season, 35 days for powder, 13 days for backcountry, telemark for 4 days
HappoOne 7:45-8:10
Gear:
BanYa
M1102+SCARPA FREEDOM
Official Snow fall 30cm, Sarukura 6H 0cm
Today we originally planned to go to back country, but the web site showed us the recovered terrains. We changed to HappoOne in last minutes.
Cues at Gondola lift.
The line was not quite long.
Alpen quad started its operation on time.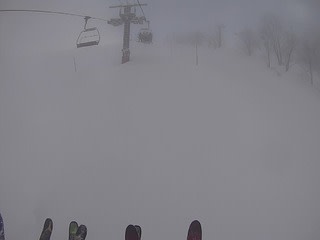 The terrain looks recovered.
No tracks on Sodeguro.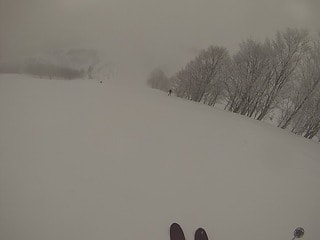 The surface was fully packed and the ski did not sink at all.
We moved to Kurobishi.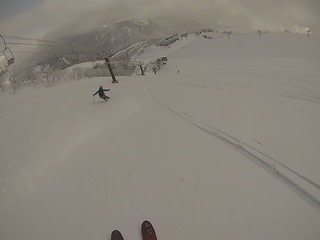 No sinking into the snow, but it is a really rare experience to ski down on "groomed" Kurobishi.
Skyline was very icy.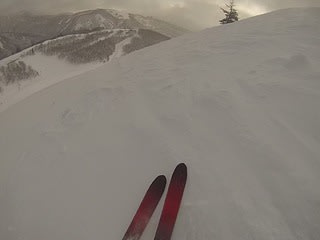 The powder run ends in two runs.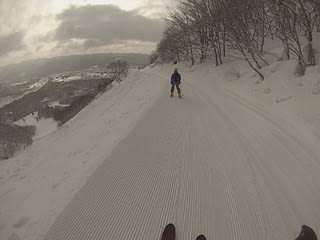 It was too early to finish.
We changed the ski sets and came back again.
HappoOne 9:00-13:00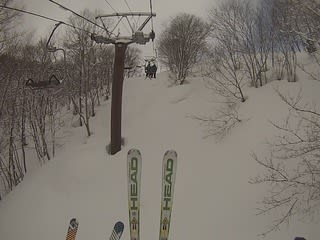 We skied on Riesen several times.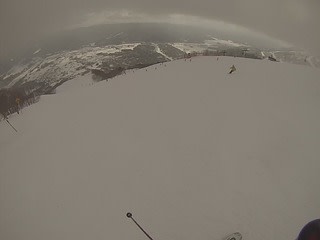 Then we joined the sampling of Black Crows.
The first one we tried was anima.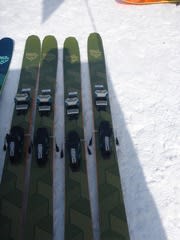 The skies attached on the slope very well, and nicely curved on the later turn.
The next one was nocta air.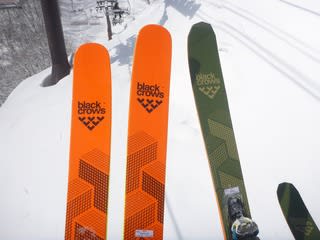 This one was very light and easy to run despite of its "evil" shape and wider than anima.
I could run fast on rough powder snow.
The next one was camox birdie.
I actually did not like this. The rebound was not enough for the high speed turn.
It is designed softly for ladies, and does not require to push hard.
The last one was corvus freebird.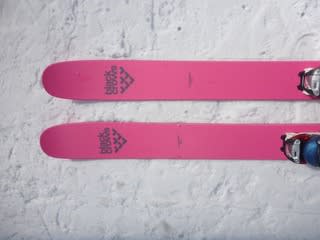 This one was easy to drive. My stance was wider with this wide skies.
I looked at the side wall and found,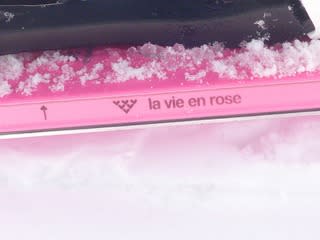 "la vie en rose", good words.
We enjoyed the powder runs and the sampling, such a good day.