Ski day 40 at HappoOne
40th day for this ski season, 34 days for powder, 13 days for backcountry, telemark for 4 days
HappoOne 8:00-11:00
Gear: HEAD i.Supershape Magnum
Official Snow fall 0cm, Sarukura 6H 0cm
I could not get up well in this morning but I realized that I got a work to do, and I have to go skiing before then.
Very calm morning,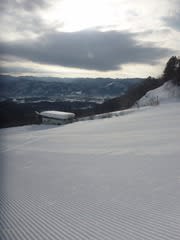 but it should be crowded soon in such good weather.
Riesen for the beginning.
It is warm and the slopes were very soft.
Today the forecast calls rainy in the evening, but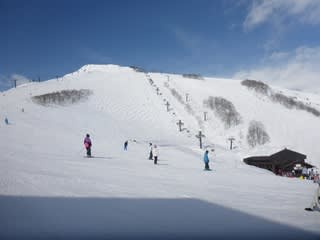 I don't believe under this blue sky.
The lift got crowded past 9 a.m.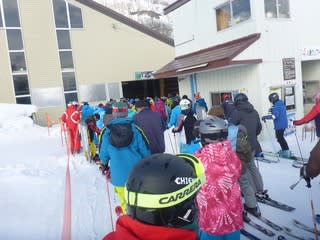 I took a break at the lounge until people go and spread.
After the break the snow got slushy.
Panorama got crowded as well, and I realized the time to go home.
I went to Grat before I leave.
Usagi had soft bumps to go easily,
but in the lower resort phantoms grabbed my legs. Now the spring has come.