Ski day 39 at Urahiyo
Quick hopping in the powder.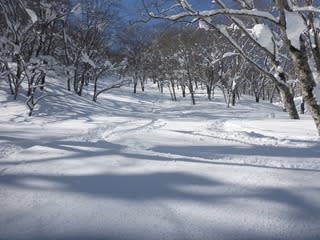 39th day for this ski season, 34 days for powder, 13 days for backcountry, telemark for 4 days
Urahiyo 8:50-12:30
Gear:
BanYa
M1102+SCARPA FREEDOM
Official Snow fall 0cm, Sarukura 6H 0cm
Beautiful blue sky.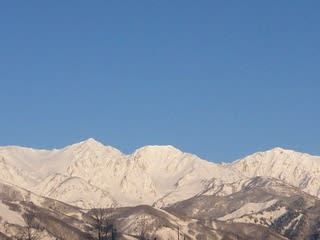 The radiation cooling nicely dropped to negative 10 Celsius.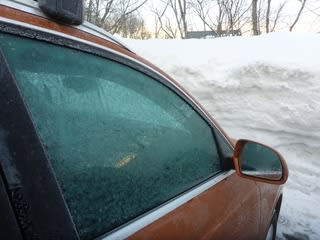 But today the temperature is expected increasing high.
Tsugaike gondola has pretty much crowd.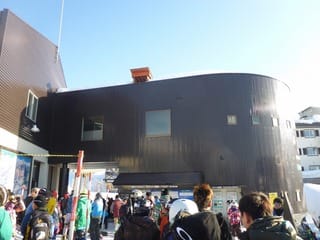 The snow is too much under Tsuganomori chair lift and they had to dig out under the lift.
I have not seen they dig under the lift here.
There is so much snow in this season.
Started climbing.
It is already warm here.
Nice blue sky.
We could see the mountains in Northern Japan Alps very well.
Urahiyo powder snow was very excited.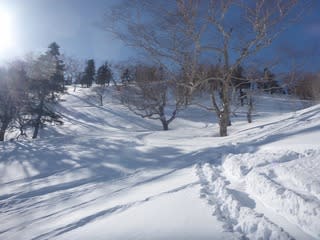 The condition is getting worse as the temperature increases.
This area was just before it got bad.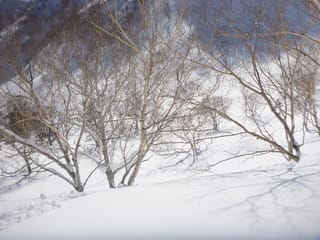 We were just in time.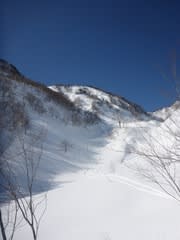 It is just 10 a.m., but we moved quickly.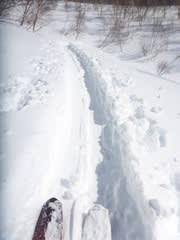 Climbing up again. The snow got wet and sticky.
The north face kept the good snow condition.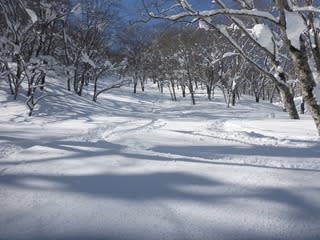 We enjoyed the dry powder snow.
Climbed up twice, and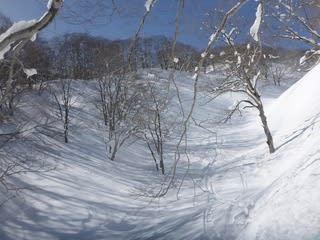 Going through the valley home.
The snow got literary rotten in this area.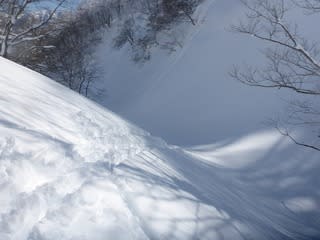 The descent was awful, like a torture.
We saw an antelope.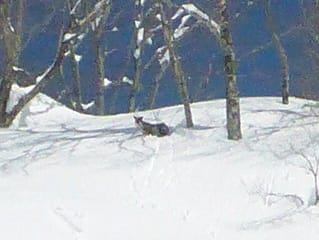 The "gate" became too low with so much snow to go through.
We went through the left side.
I went back to Tsugaike to return the lift ticket and found
there was a long cue. The resort also seems crowded so much.