Ski day 38 at HappoOne
An evil activity in a weekday.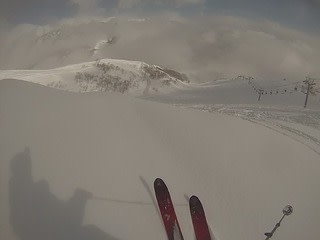 38th day for this ski season, 33 days for powder, 12 days for backcountry, telemark for 4 days
HappoOne 8:15-9:35
Gear:
BanYa
M1102+SCARPA FREEDOM
Official Snow fall 30cm, Sarukura 6H 19cm
Today the pretty much snow fall was expected. I searched some data on web sites and decided to go to HappoOne.
Good snow depth on my car.
I got a good position at the Gondola lift.
The bumps at Usagi were not covered enough.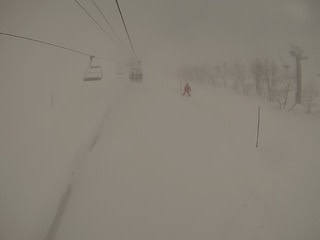 Sodeguro was really good, though.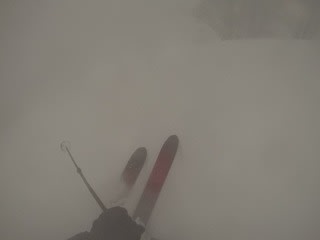 I expected some good condition on Usagi but the bumps were not covered enough.
I found a patrol guy skiing down on Kurobishi before it was opened. The line was not the end of the course but the good line for descending. I don't understand this behavior.
The duty of the patrol is to check the safety, and they are not supposed to go down such good lines but keep them for guests.
I know the patrols in Cortina or Charmant were doing their duties without descending on such good lines. Happo patrols have to learn it!
Now I go to Skyline.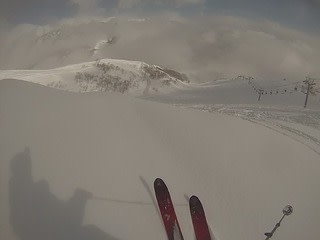 The chairlift was not opened yet and I went down on KitaOne to Gondola lift.
Then I got two runs and the powder was gone.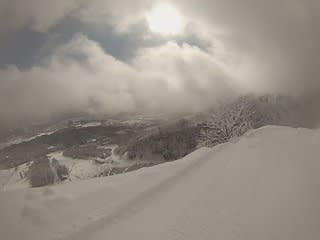 Beautiful morning with the morning light.
I skipped my breakfast and went to Sounds Like Cafe for the late breakfast.
This menu is usually finished at lunch time.
I went home and finished some work, but I came back to the resort as the morning runs were not enough exercise.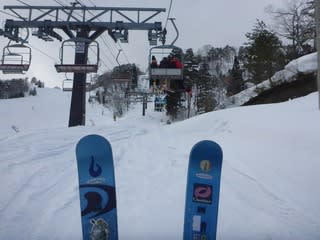 HappoOne 13:40-16:00
Gear: Pocket Rocket(Telemark)+GARMONT ENER-G
Alpen quad. It is foggy up there.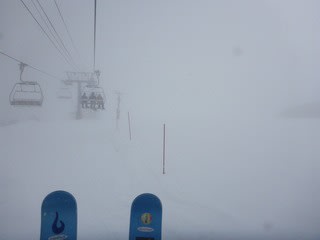 I could not see anything.
I regret to come here.
I wanted to have a coffee break, but
The seats were full despite of the weekday.
I tended to leave quickly, but the visibility recovered in Panorama.
Then I enjoyed some runs.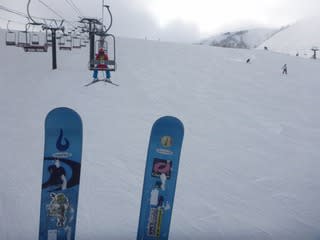 There is much snow in this year.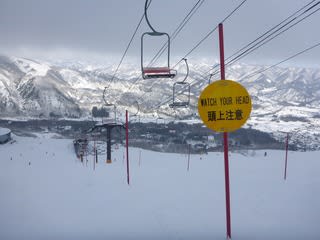 Kokusai #3 chair lift is hanging in the higher place.
I have visited in HappoOne for many many years but I have never seen this signboard at this lift.
Enjoying good runs in the afternoon.