Ski day 37 at HappoOne
Today I skied in HappoOne.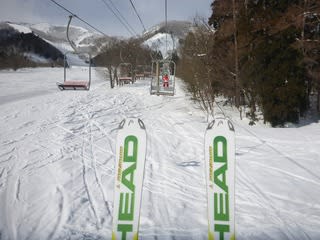 37th day for this ski season, 32 days for powder, 12 days for backcountry, telemark for 3 days
HappoOne 9:15-13:10
Gear: HEAD i.Supershape Magnum
Official Snow fall -cm, Sarukura 6H -cm
Today I aimed the first running on Riesen but I could not get up. Started 1 hour later.
Riesen became rough already.
After Riesen getting rough, Kokusai course is better.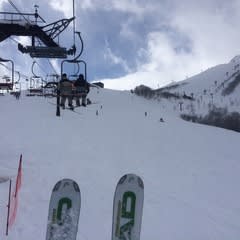 I have done some.
Getting back through Skyline.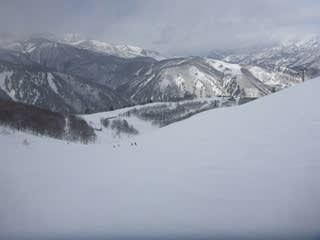 Finally I enjoyed the freeriding in Happo Banks.
Today I expected some powder snow with the forecast, but the blue sky comes instead.
The thick clouds come in the afternoon, a sign of the snowy weather.