Ski day 35 at Charmant
High speed powder snow again.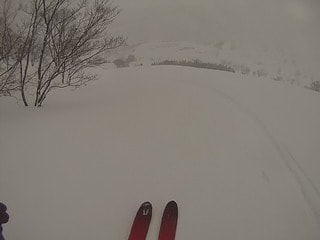 35th day for this ski season, 31 days for powder, 12 days for backcountry, telemark for 3 days
Charmant 8:40-10:00
Gear:
BanYa
M1102+SCARPA FREEDOM
Official Snow fall 5cm, Hiuchi Dam 6H 3cm
The data research did not tell us the good results, but we chose Charmant as a few possibilities.
Leaving at 6am.
Today we accompanied with HTR-san.
Our position was 5-6th row.
The cue became as long as usual just before the starting time.
Running fast on the powder without hitting the bottom.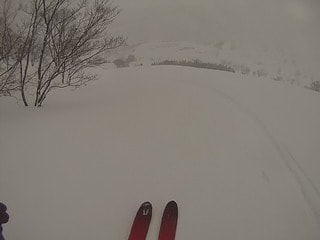 We wish we would have the deep powder snow.
It has gone quickly.
It was hailing during the time.
Good riding for 1 hour half.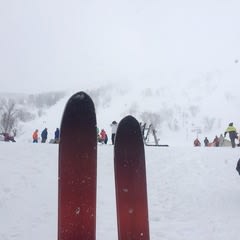 Incredible snow depth this year at the parking lot.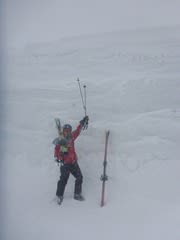 Looks like over 4m.