Ski day 32 at Funakoshi
Nevertheless...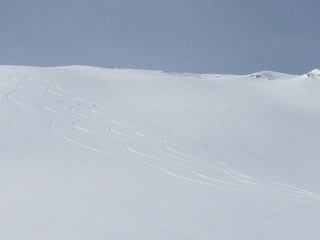 32nd day for this ski season, 29 days for powder, 12 days for backcountry, telemark for 2 days
Funakoshi 10:05-15:00
Gear:
BanYa
M1102+SCARPA FREEDOM
Official Snow fall -cm, Sarukura 6H -cm
Today it was a beautiful day and probably one of the best days for skiing.
We went to Tsugaike, but I left my radio receiver at home and had to bring it back.
The time was late and the lifts were crowded.
Leaving the entrance at 10:05.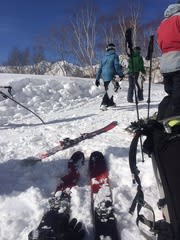 It was very warm and the snow was getting bad.
Walking on the Tsugaike Nature Park to Funakoshi peak.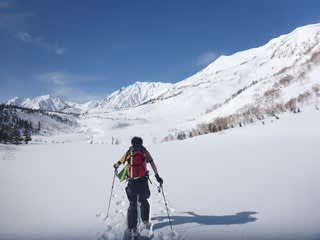 The terrains were covered with the snow.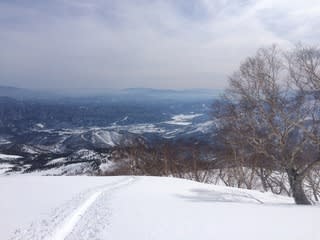 The final approach to the ridge line was difficult.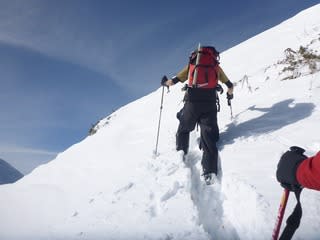 We reached to the ridge at 13:30, which was a little longer for us.
We put crampons and walked on the icy ridge to the descending point.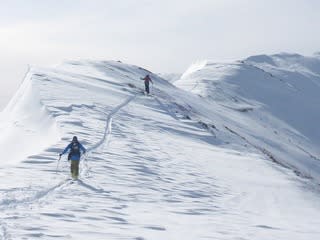 I dropped into holes with the thin snow.
Funakoshi peak.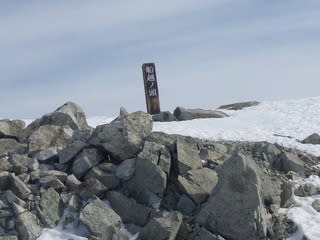 It has been since
last September
for my trekking.
Descending down at 14:20. We look forward to the dynamic large slope of Funakoshi.
No words to express.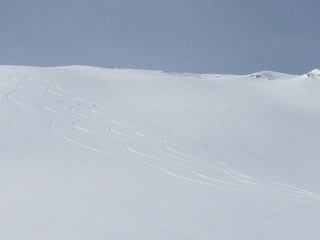 This is probably the best run on Funakoshi.
Keep going to Kanayamazawa valley.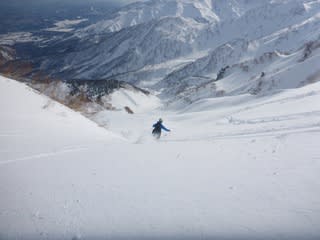 Unfortunately this terrain passed the UBD (Used Before Date).
The surface got crusty.
The appearance looks good, though.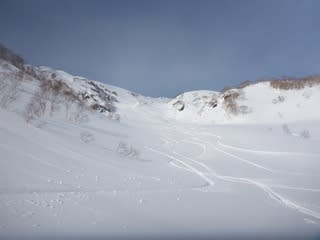 I got stiff thighs.
Sarukura trail.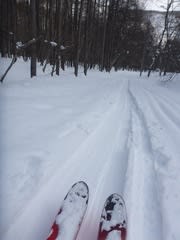 We could ski on the trails already made.