Ski day 31 at HappoOne
Powder days finally stopped.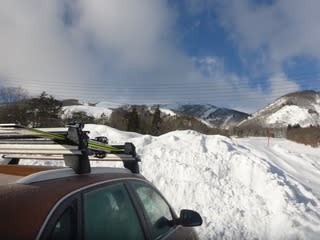 Happo-one for the regular resort skiing.
31st day for this ski season, 28days for powder, 11 days for backcountry, telemark for 2 days
HappoOne 8:45-13:30
Gear: HEAD i.Supershape Magnum
Official Snow fall -cm, Sarukura 6H -cm
I got the consequent powder days since
Ski day 21 at Urahiyo on January 5th
, but it finally stopped.
I aimed the first run in Riesen course, but I could not get up early after I came back from Philippine without sleeping and I got up at 5 a.m. on the next day.
but I could catch the lift at 8:45.
Beautiful corduroy shape.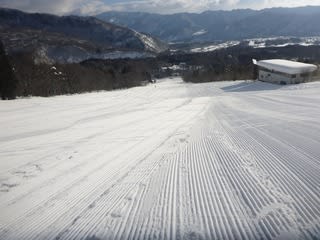 Usagi.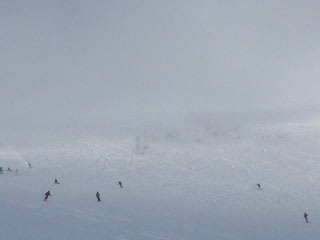 There seemed the powder snow remained as the upper lifts were closed yesterday.
Now I try the remained powder!?
And I made several runs on Riesen.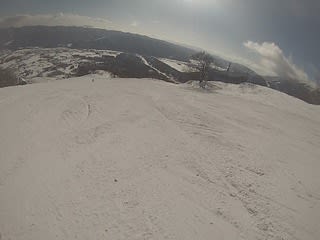 Good to run in weekdays as the courses are vacant.
After several runs I tried one course to another.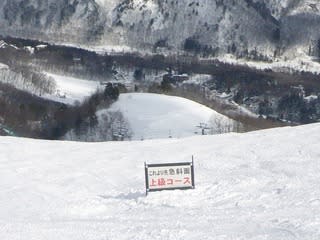 The access to Kokusai course was rough and annoying.
Panorama was nicely smooth.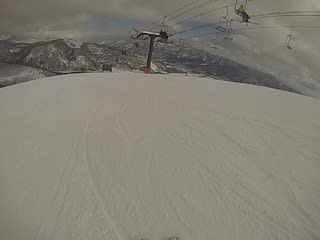 A short break at the season pass lounge.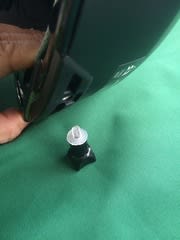 I dropped my helmet and broke the screw of GoPro.
After the break I went to Skyline and accessed to Kita-One.
I tried the Happo Banks.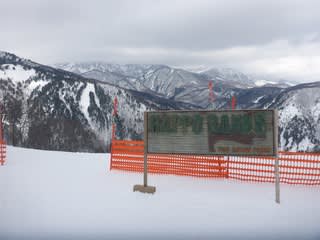 I could not see the banks well with the flat lights.
I ended at 1:30 p.m. without having lunch.