Ski day 25 at HappoOne
25th day for this ski season, 23 days for powder, 9 days for backcountry, telemark for 2 days
HappoOne 14:40-15:05
Gear:
BanYa
M1102+SCARPA FREEDOM
Official Snow fall 40cm, Sarukura 6H -cm
It started snowing in the morning. We expected some snow depth in the afternoon.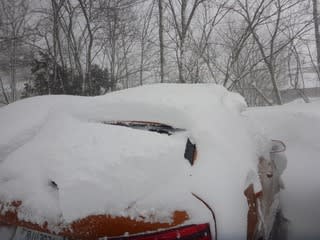 We got some snow on the car.
Today we started at KitaOne.
I brought the fat skies for the powder snow.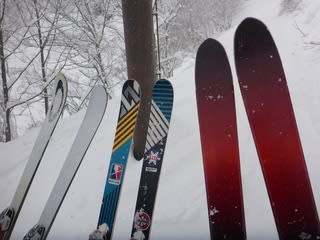 It was windy and the upper lifts were closed.
It was the powder snow somehow but we finished with only one run.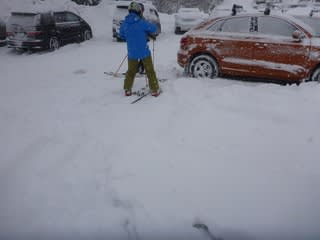 The duration was only 25 minutes. The real skiing duration was less than 15 minutes.
Them we went for the sweats,
despite of very little exercise today.