Ski day 20 at HappoOne
At last the powder days end.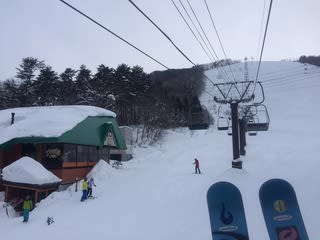 20th day for this ski season, 18 days for powder, 7 days for backcountry, telemark for 2 days
HappoOne 8:40-11:00
Gear: Pocket Rocket(Telemark)+GARMONT ENER-G
I had eleven consequent powder days but finally they end. Today we had no fresh snow fall.
We planned a mountain skiing but the forecast called it would be getting worse. Then we decided to stay in the resort.
So far the cumulative powder-day-rate become 90%, which is incredible.
Kokusai lift for our approach.
The first run is on Riesen.
Today is the last day of the holiday season. The resort is getting vacant.
The next run is in Skyline.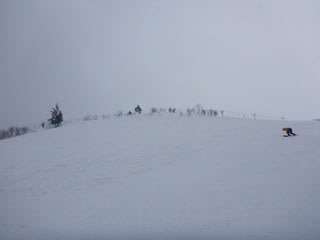 The snow became crusty due to the strong winds yesterday.
Piste only for telemarking.
Coffee break at the lounge.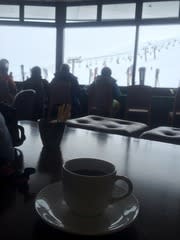 We tended to go home right away, but the condition in Panorama was better than we expected.
We enjoyed there until 11am.