Ski day 19 at Hakuba Cortina
The day at Cortina.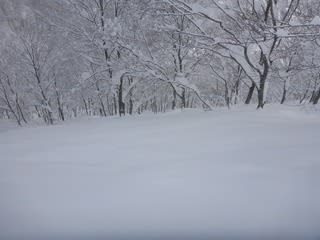 19th day for this ski season, 18 days for powder, 7 days for backcountry, telemark for 1 days
Hakuba Cortina 9:30-11:25 Gear:
BanYa
M1102+SCARPA FREEDOM
Official Snow fall 40cm, Sarukura 6H 17cm
My powder mates got to Charmant but I attempted to go to Happo alone.
I didn't have to get up so early for Charmant, but it was still dark.
Hakuba did not have so much snow fall.
I parked my car at Kokusai, walked down to the gondola station and realized,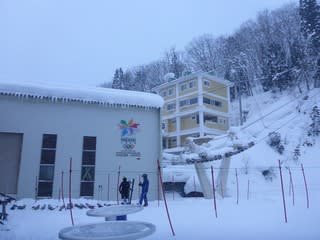 the operation was suspended due to strong wind.
The official announced the fresh snow was 10cm.
It did not worth to wait for the resume, and I gave up Happo.
I walked up to Kokusai again and tried Cortina.
Cortina announced the snow fall in 40cm. It might open.
The cuing style seems changed. It used be straight.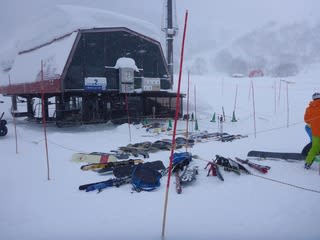 but it gets along with the cuing line. It should be.
I was a little behind, but the position was not too bad.
but the chairlift #4 operation started 30 minutes late due to the avalanche check. We had to wait for more than 45 minutes in the cold air.
The long waiting rewarded my first run, although it was not the first track.
My GoPro battery was dead and I don't have the photo for the run.
The cue was still long after the first run.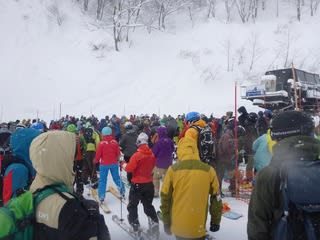 The waiting time in the cold air tied me up and I had to go down to the hotel.
I came back to the chair lift #4 and found the forest was almost finished.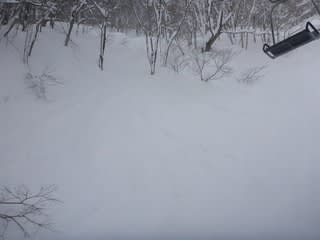 But my favorite area still remained.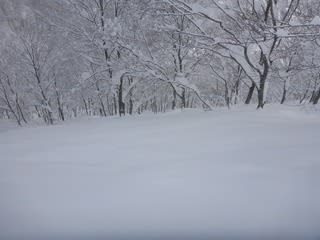 I enjoyed the area.
I came back again and found,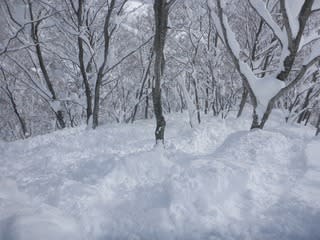 many tracks.
As I am almost local, I know some good lines to avoid the tracks.
I enjoyed 4 runs but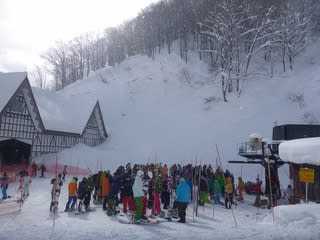 the cue was still long.
Now the time to finish.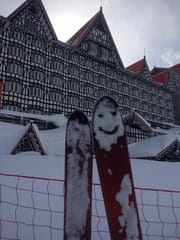 I got some troubles today, but it was all good in the end.
Relaxing time in the afternoon.