Ski day 17 at Charmant Hiuchi
Good start in the year 2015.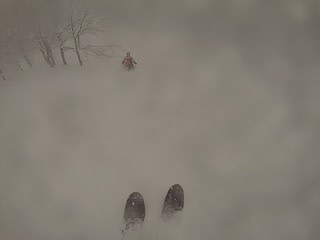 17th day for this ski season, 16 days for powder, 7 days for backcountry, telemark for 1 days
Charmant Hiuchi 9:30-12:50
Gear:
BanYa
M1102+SCARPA FREEDOM
Official Snow fall 55cm
Happy new year!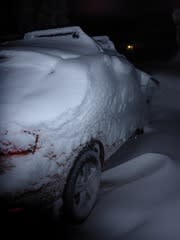 The car had pretty good snow falls on the roof.
We predicted that upper Cortina could be closed, then we chose Charmant.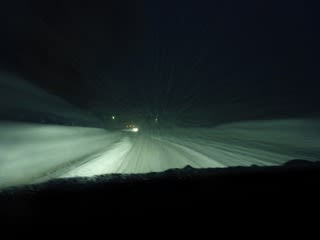 We left Hakuba before dawn.
Arrived in Charmant.
People seem coming very late due to the New Years Day.
Cuing at the chairlift.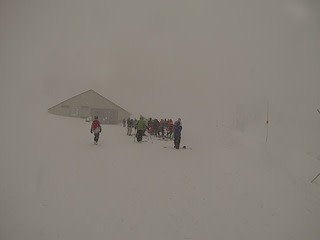 The operation was delayed in one hour due to the deep snow falls.
We admire the patrol teams in Charmant and Cortina. They perfectly understand the minds of powder junkies, meanwhile the patrol in Happo-One are not good with us. They actually hate powder junkies.
Pretty much powder snow.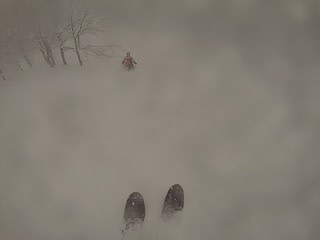 Today the condition was kept cold and the snow condition was perfect.
We really enjoyed three hours riding.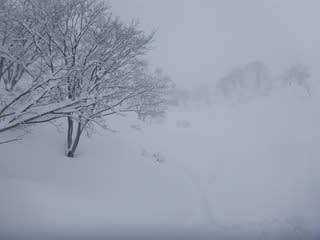 We actually did not know the time limit for the morning ticket was at 12:30.
We are sorry about it.
We came back to the car and found
it had pretty much snow on it.