Ski day 29 at Charmant
Direct access from Philippine.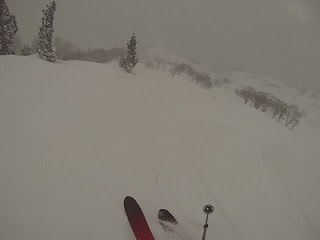 29th day for this ski season, 27 days for powder, 11 days for backcountry, telemark for 2 days
Charmant 8:30-10:40
Gear:
BanYa
M1102+SCARPA FREEDOM
Official Snow fall 15cm, Sarukura 6H -cm
I was in Philippine for my business trip and left there on Friday.
A low pressure in the southern coast brought snow falls in Tokyo area, and the aircraft from Tokyo was delayed arriving in 2 hours.
8 a.m. I left a city in Philippine, 4 hours driving to Manila, 5 hours waiting for the delayed flight, 4 hours flight, 1 hour returning home, and 4 hours and half for driving to Hakuba.
The arrival time in Hakuba was 3:30 a.m.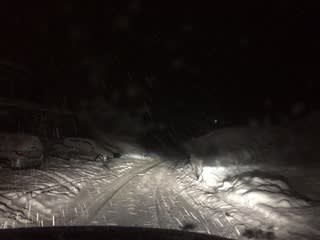 It was snowing pretty good in Hakuba, but it seemed just started snowing.
I was not confident to get up if I would get a sleep, then I stayed up for 2 hours and half.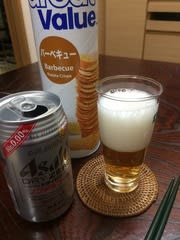 A non alcohol beer for my entertainment as I might have to drive.
At 6 a.m. we left for Charmant.
My friend drove me and I could be asleep for a while.
Arrived at Charmant.
24 hours after I left a city in Philippine. I was a long long way to be here.
It is windy today and the lifts might be suspended due to the winds. The forecast called the less snow fall yesterday. The guests were not seen so much.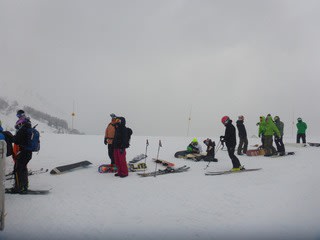 We were the first riders.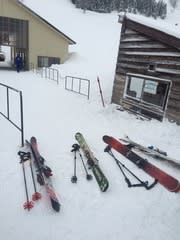 We could not see the surface due to the flat light for the first run.
The surface was hard-packed with the winds, as our skies ran fast.
We enjoyed with less competitions with less guests.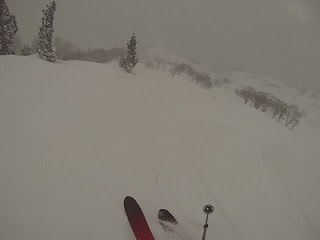 It was windy all the time. The banners at the restaurant flutters in the wind.
We were afraid of the lift suspension due to the wind, but we could enjoy without a break in two hours.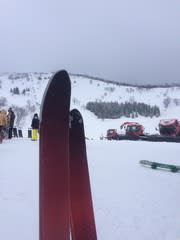 I am happy to be here as I got the flight finally.