Ski day 9 at HappoOne
Good powder run while we did not expect.
9th day for this ski season, 8 days for powder, 4 days for backcountry, telemark for 0 days
HappoOne 8:30-8:50
Gear:
BanYa
M1102+SCARPA FREEDOM
HappoOne 9:40-10:45
Gear: HEAD i.Supershape Magnum
No junkies at the gondola station.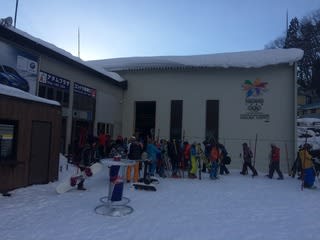 We looked very much different.
Usagi has thin snow falls, but it was having traces more and more.
We did not expect much in Usagi, but Kurobishi looked good.
It was a little wind-packed, but it was good.
Skyline had snow ripples.
It was good enough, though.
However it did not worth to go up again.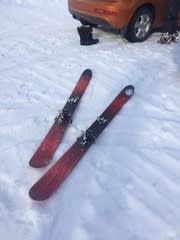 Then we changed the ski sets for the general one,
and we did on Riesen.
It was a good half day while I have expected less.