Ski day 7 at HappoOne
Powder days go on.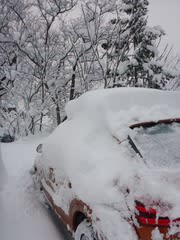 7th day for this ski season, 7 days for powder, 4 days for backcountry, telemark for 0 days
HappoOne 8:30-10:45
Gear:
BanYa
M1102+SCARPA FREEDOM
Official Snow fall 60cm, Sarukura 6H 24cm
We got the snow over 40cm depth on the car top.
Must be an exciting day.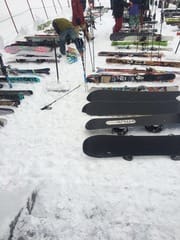 We got the first track at Tanuki.
The blissful run.
Then we hopped from courses to courses to find the powder.
Always great powder snow.
We enjoyed for two hours.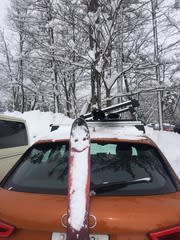 It's the 7th day since the season started. So far we got all powder days.
The fresh Soba, or buckwheat noodles after the fresh powder snow.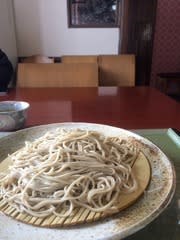 This is the special occasion especially in these weeks.