Ski day 5 at HappoOne
Some snow falls in the village.
5th day for this ski season, 5 days for powder, 4 days for backcountry, telemark for 0 days
HappoOne 8:00-11:45
Gear:
BanYa
M1102+SCARPA FREEDOM
Official Snow fall -cm, Kanayamasawa6H 5cm
We went to the gondola station but there was a long cue already.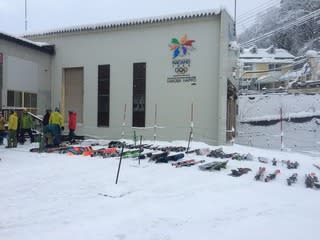 We wonder how deep the snow is up there,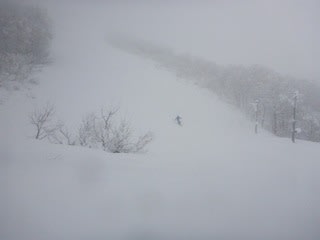 but the depth was not enough to cover the traces yesterday.
Then we lost the motivation to do it again.
A short break at Usagitaira Terrace.
We aimed to climb up when the visibility recovers.
Usagi is finished.
The visibility did not recover so much, and we went up one level higher, at the end of Alpine lift.
And we found it would be better.
We climb up on Grat course.
This course is officially closed as the ski resort, and can be skied as the mountain skiing.
Our happiness looks guaranteed.
Nice dry powder.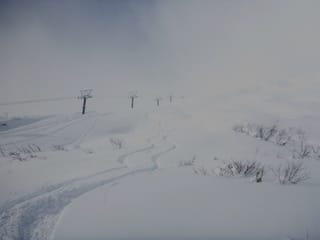 We repeated several times and completely enjoyed.
We thought we had to end at 8:30, but eventually we enjoyed until noon.