Ski day 16 at Mt. Obinata
Nice last powder run in 2014.
16th day for this ski season, 15 days for powder, 7 days for backcountry, telemark for 1 days
Mt. Obinata 7:40-15:30
Gear:
BanYa
M1102+SCARPA FREEDOM
Official Snow fall 30cm, Sarukura 6H 7cm
There was some snow fall on the car in the morning.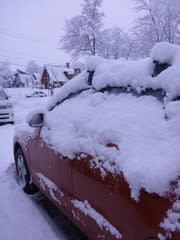 Lawson was very much crowded, that I have never seen before.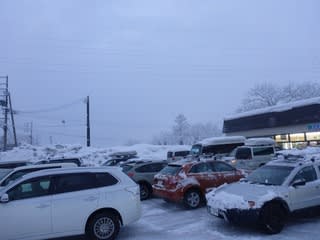 Today we enrolled
BanYa back country skiing tour
.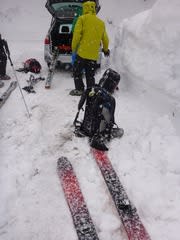 We started at 7:40. Today we headed Mt. Obinata. I go through Obinata saddle many times, but it's been almost 10 years since we climbed up there.
Walking on Sarukura trail.
The trail got pretty much snow and we had to walk in deep.
And for ascending in deep as well.
We reached to the ridge line in 5 hours. It took much longer than usual.
We met a party climbing on the south face.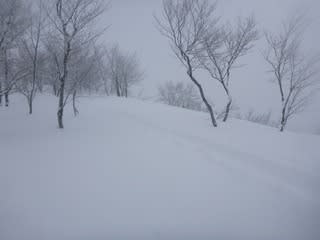 They walked in deep as well.
During the ascension it was snowing wet, and we felt very cold,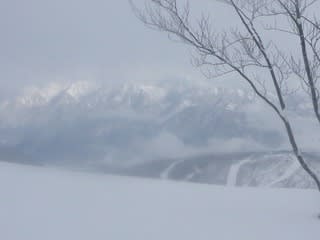 but we got the sun light for a short time with the view of Iwatake ski resort.
And beyond the south face we could see Happo-One ski resort.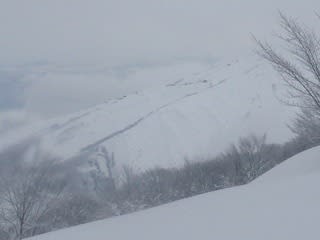 Now we descend on the south face.
The snow must be kept fresh without sun lights.
We can go to the north face any time.
It had the great powder snow,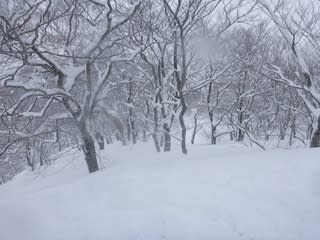 with snow sprays.
We enjoyed pretty much.
Today we just ascent in 800m but we are pretty exhausted with climbing in the deep snow.
We came down to the south trail and walked back
in the deep snow again.
The tour itself was awesome with rare experience.
We ended the year 2014 with the good tour.