Ski day 15 at Happo
The first riding on Telemark.
15th day for this ski season, 14 days for powder, 6 days for backcountry, telemark for 1 days
Happo 8:25-10:45
Gear: Pocket Rocket(Telemark)+GARMONT ENER-G
Official Snow fall 30cm, Sarukura 6H -cm
The parking lots are crowded in the year-ending holiday season. We started at Sakka area.
It is snowing pretty much. We would like it in the night, rather than in the day time.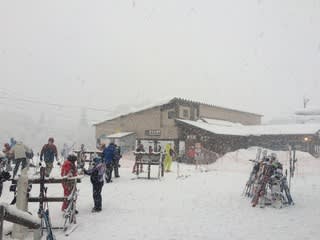 At Riesen. Not clearly visible.
And the terrains were bumpy.
We visited a member lounge of the season pass.
We feel like gorgeous.
We went down on Tatekko.
The course side was deep and with much powder.
10cm snow falls over the car for two hours.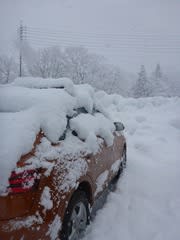 We wish it would snow at night.