Ski day 14 at Happo
Disappointing powder runs and delicious yellowtail party.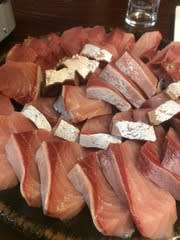 14th day for this ski season, 13 days for powder, 6 days for backcountry, telemark for 0 days
Happo 7:45-8:30
Gear:
BanYa
M1102+SCARPA FREEDOM
Official Snow fall 25cm, Sarukura 6H 18cm
Powder search called 18cm snow falls in Sarukura for 6 hours.
We believed the powder snow in Happo.
The snow on the car convinced us more.
Riding on Alpine Quad lift and we found....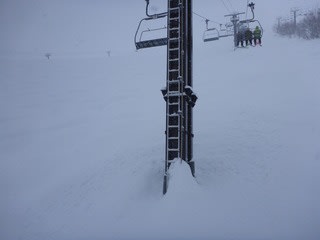 The terrains were not covered enough.
The snow falls were pretty good but the bumps made by crowds in the holiday season were too deep to be covered.
We did on Sodeguro, but
bumps appear.
We went to Skyline after that.
My powder mate made good snow smokes, but the reality was not good.
Then we finished the runs at 8:30. We did only 45 minutes!
Then we went shopping to Kanazawa city.
Fish bowl for lunch at "Hikariya".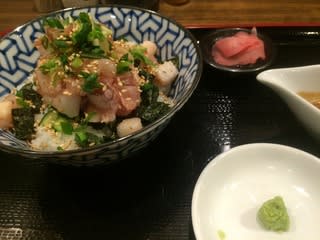 Then we bought seafood at Oumicho fish market.
Yellowtail party together with friends.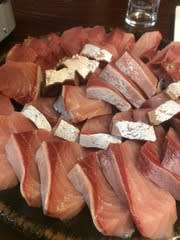 The powder was really disappointing but we enjoyed the food.