Ski day 13 at Hiyodori
North face powder runs.
13th day for this ski season, 12 days for powder, 6 days for backcountry, telemark for 0 days Hiyodori 8:55-12:35
Gear:
BanYa
M1102+SCARPA FREEDOM
Official Snow fall -cm, Sarukura 6H -cm
Morning in Hakuba. Beautiful Morgenrot.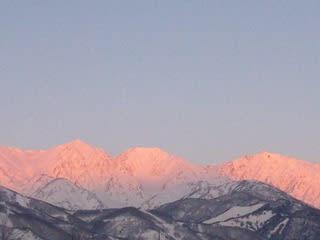 however it was very very cold due to radiative cooling.
Today we also headed to Hiyodori again.
It was not windy and getting hot during climbing.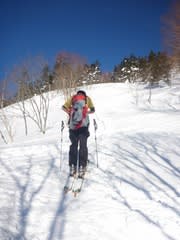 Nice view of Northern Alpes.
Today we go down on the North face, where we reserved this yesterday.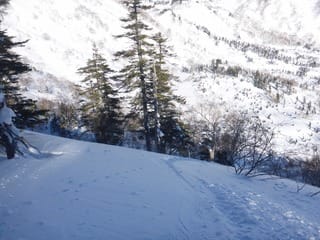 There were not so many traces.
It was good enough, but
packed due to winds.
Then we did not climb up here, and went for Wakaguri.
This terrain was awesome.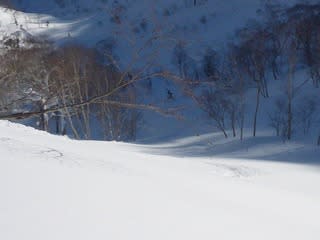 It was kept in good conditions in the shade in the early morning.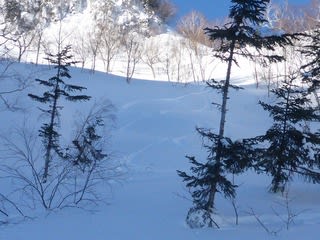 Climbing to Wakaguri from here.
Then we came to the north face that we expected.
This place was really really awesome,
and made us crazy.
It was too good to leave here.
then we climbed up again.
Enjoying.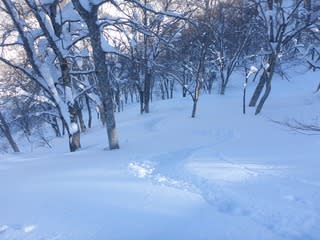 Eventually we climbed up again and enjoyed three times.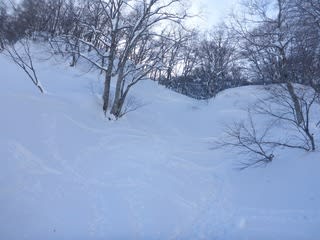 Great powder.
Only a few tens meters descending the temperature got higher and the snow was very sticky.
We don't believe we were skiing in the powder snow.
Coming down to Hakuba-Norikura ski resort.
Thanks for the great powder snow and nice weather.
We found the bus to Tsugaike had already left.
A taxi does not come in 30 minutes,
then we decided to walk to Tsugaike. It took 25 minutes.