Ski day 12 at Hiyodori
Foreside was also good.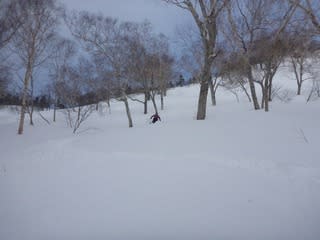 12th day for this ski season, 11 days for powder, 5 days for backcountry, telemark for 0 days
Hiyodori 8:55-13:35
Gear:
BanYa
M1102+SCARPA FREEDOM
Official Snow fall -cm, Sarukura 6H -cm
No fresh snow in ski resorts is expected. Now we go and see Urahiyo, our favorite backcountry area.
Tsugaike. It is not so busy yet.
Entering to the backcountry side at 8:55.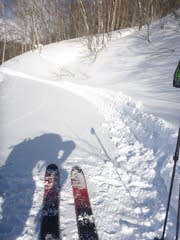 It was windy.
Nice blue sky.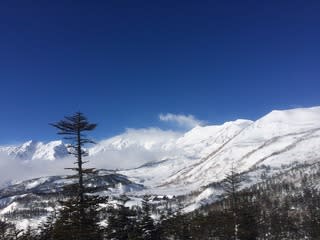 We arrived at the ridge and attempted Urahiyo, but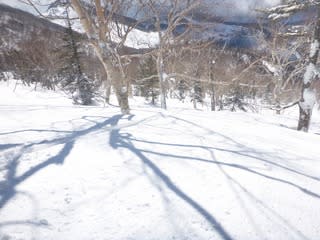 The foreside looks better with soft surface.
Then we skied the foreside.
Awesome powder!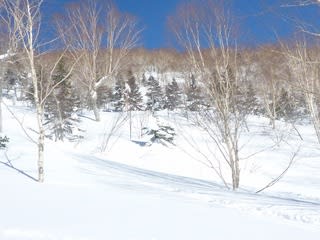 Then we climbed up to the ridge and saw Urahiyo.
The terrain looked a little packed with the winds.
Then we skied down on the foreside again.
We did five runs.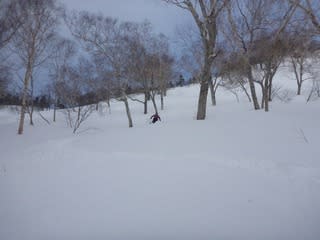 The foreside usually got worse due to the sun lights, but today it was kept better in the cold air.
Eventually we did not go to Urahiyo today, and enjoyed the foreside only.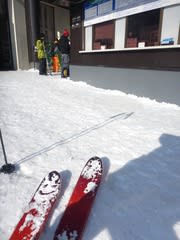 Thanks for the day.