Ski day 11 at Hakuba Cortina
Second Cortina day.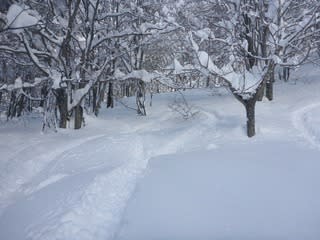 11th day for this ski season, 10 days for powder, 4 days for backcountry, telemark for 0 days
Hakuba Cortina 8:30-11:00
Gear:
BanYa
M1102+SCARPA FREEDOM
Official Snow fall 40cm, Sarukura 6H 25cm
It was snowing at night and got some additional snow fals until the morning.
Cortina calls 40cm snow falls, which may prevent opening the off-piste area.
We come to Cortina anyway.
Junkies are around at the chair lift #4.
The cue has three turns, which is not so much longer than the top season.
The lift service was delayed in 10 minutes over, but it eventually opened.
Good for opening.
The usual route.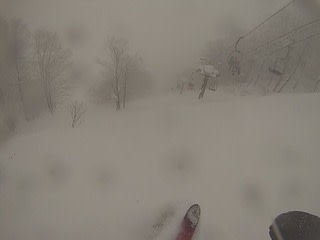 The snow was a little packed with the wind.
Today there are more people than yesterday, and we should move from one area to the other.
We went straight to the back side for our second run.
Wow!
We enjoyed the first runs.
Therefore we had to clear the path to Cortina.
We came back to the chair lift #4 and found it is almost over.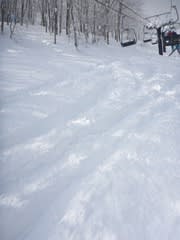 Today it's gone very quickly.
We enjoyed the back side again.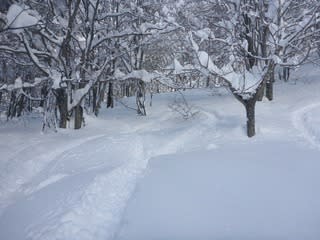 But another run cannot be expected.
I went to a forest area but it was finished already.
I did 4 runs and now we may finish.
Thanks for the day.