Ski day 2 at Tateyama
Awesome powder day!
2nd day for this ski season, 2 days for powder, 2 days for backcountry, telemark for 0 days
Tateyama 7:45-13:40
Gear: Teneighty GUN+SCARPA FREEDOM
Continued from
Ski day 1 at Tateyama
.
Beautiful sunny day.
Started at 7:45.
The terrains are not fully covered, but our happiness is promised.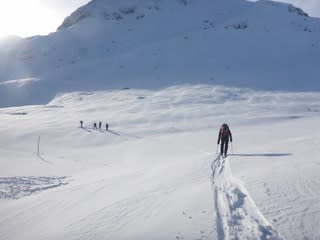 The white ridge line from Mt. Okudainichi to Mt. Dainichi.
We cannot believe
we walked on the ridge a month ago
.
Keep going.
The first run starts here.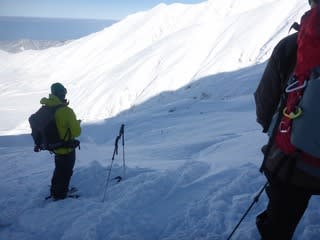 Perfect dry powder.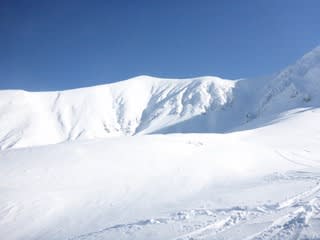 Climbing for the second run.
Up to the same level of the first run.
This run was also awesome.
We come closer to the hut for the third run.
It became a little flat light,
but still very good enough.
We enjoyed a lot.
We picked up our stuff deposited at the hut.
Walking on Kurobe dam again on the way back after changing the transportation.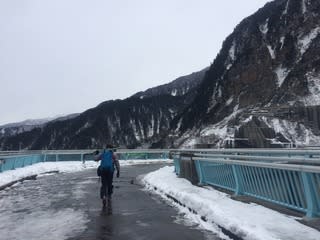 We almost believed there was no chance just one day before, but we enjoyed the good start for the season with much better condition than we expected.