Ski day 1 at Tateyama
Powder day from the beginning!
1st day for this ski season, 1 day for powder, 1 day for backcountry, telemark for 0 days
Tateyama 14:15-16:15
Gear: Teneighty GUN+SCARPA FREEDOM
Skiing in Tateyama as our regular event, but the second week in November has still little snow.
We almost gave up until Thursday with checking the web camera, but the chance came on Friday.
The morning in Hakuba with some snow flakes.
It had some snow falls in Ougisawa.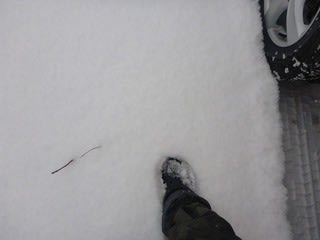 I changed my tires yesterday. It was good.
Walking on the snow at Kurobe dam excites us.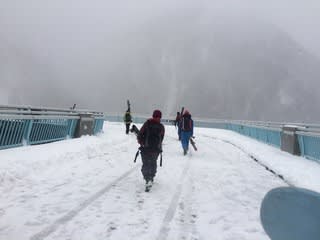 Finally we arrived in Tateyama.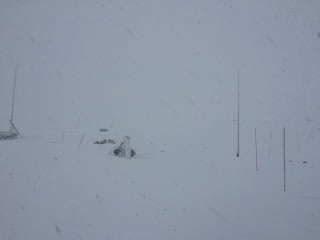 It is completely different from the view a month ago,
when we came for mountain trekking
.
I had been checking the web camera everyday and I knew the change, but seeing is everything, the gap surprised me.
It's been 5 months and half since the last skiing.
The last ski was also in Tateyama
.
The visibility was poor and we were waiting in Murodo Sanso (hut) for a while.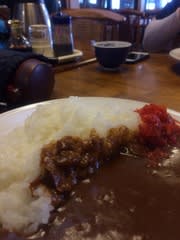 Curry rice for lunch.
The visibility became better around 2pm and then we go out.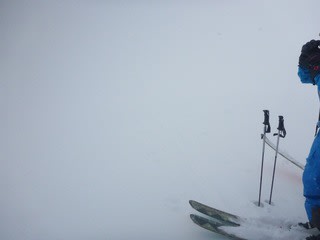 but the view was stilll like this.
We got pretty much snow!!
The skiing was short, but it was really nice.
We were afraid of the hidden obstacles but we actually did not hit. We enjoyed the dry powder.
But it was not good visibility to do that again. We went home.
We made some practice for searching in the avalanche around the hut.
The searching is not just searching, but organizing the process.
Cheers for the powder day.
Continued to
Ski day 2 at Tateyama
.