Cycling-Day 17-Misaki port(159.1km)
A coast ride along Miura peninsular as my regular tradition.
Day 17, 152days for cycling, total distance 11,279.2km, total climb 157,191m
Misaki port 7:28-17:12
Distance today 159.1km, climb 773m, duration 7:24, avg speed 20.8km/h, burned 3,266kcal
Gear: Eurasia 520
Today's route
The rain stopped.
My road biking season is ending. Now I go riding for my tradition, a riding to Miura peninsular.
Started at 7:30.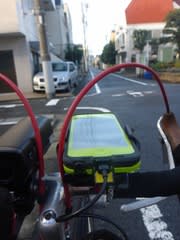 I started a little late, not to arrive too early. This was a mistake I realized later.
Marukobashi bridge.
It's been a long time since I crossed last time. I was busy for mountain trekking and did not ride on a bike in Tokyo much.
There are many puddles on Tamagawa River Cycling Road after raining. Then I chose a usual road next to the cycling road.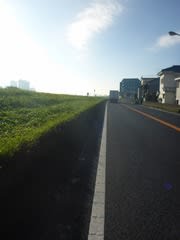 Arriving in Yokohama in almost 1 hour.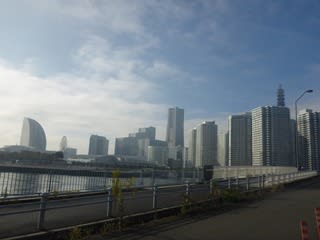 I thought the pace was fast enough, but it was also a mistake.
Miura beach at 10:52, 2 hours half so far. The pace was good enough, but
I am already late for most of restaurants in Miura which usually open at 11am.
It was not the blue sky today, but the view was very interesting and fantastic.
Today I wanted to have lunch at another fishing port, but there was a long long cue.
I am not sure it was because the national holiday, or I came late, or it is always crowded.
Anyway, I failed.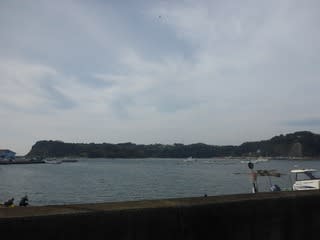 It's already at 11:50. I almost gave up the restaurants at Misaki port, but
I was lucky to go into one of my favorite restaurant, Kinoyo.
Miura is famous for tuna fishes, but mackerel is also famous.
Mackerel sushi.
Very thick!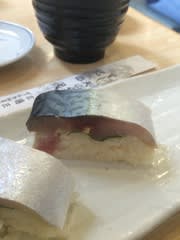 Only two pieces are as large as a regular rice ball.
I enjoyed pretty much.
I realized there were many long cues at each restaurants.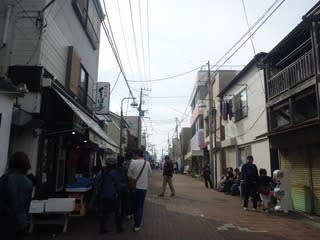 Now I go home. Leaving at 12:30.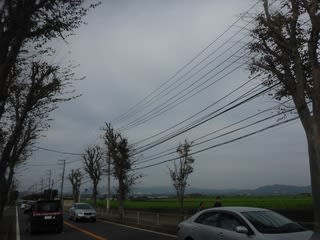 I love this landscape at Miura highland, but today there was a long cue of cars.
Another purpose of riding today is the coast riding.
Nice views continue in 30km.
Tateishi park at 13:12.
Today it was very windy, and there were many wind surfers at Zushi beach.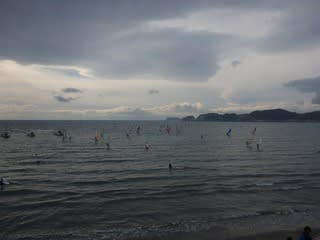 Today must be "The Day" for them.
Namerikawa cross point.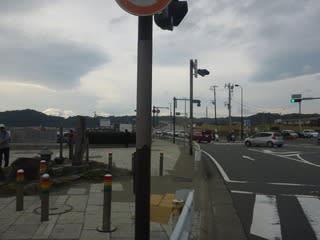 Usually I turn right to Kamakura, but I keep going along the beach today.
R134 is very crowded.
It is not a good idea to come here by car in national holidays. Bicycle is the best one!
I enjoyed the coast riding very much, and
I went to a patisserie, ATELIER KOHTA Enoshima branch, while I was at the head store yesterday.
It is interesting Enoden, a tram, is running just in front of the store.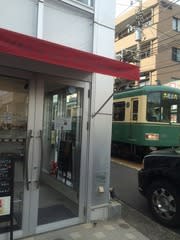 Opera Pistachio.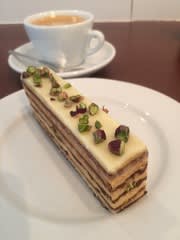 Nice combination of black chocolate and crushed pistachio.
I went home on my usual road from Enoshima.
A sign of Autumn.
I came home at 17:12. It already got dark. Days are getting shorter.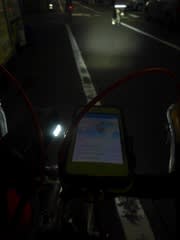 Now I completed a tradition in a season, and finish my road riding season at any time.