Trekking-Day 12-Tateyama/Bessan(6.6km)
Trekking in Tateyama in late autumn.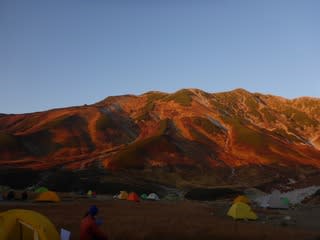 Day 12
Tateyama/Bessan 12:01-15:44
Distance today 6.6km, climb 572m, duration 2:5, avg speed 3.2km/h, burned 262kcal
Today's route
CAUTION! The duration in this article is due to my experiences and physical strength, and much shorter than the standard course time. Please plan by yourself considering your own experiences and physical strength when you plan to walk the course.
Nice sunny morning in Hakuba. We drive to Tateyama now.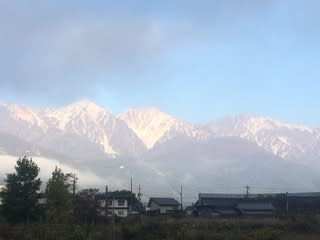 We left Hakuba at 7am, but Hokuriku Express Way was closed due to a traffic accident.
We were late to arrivie in Tateyama.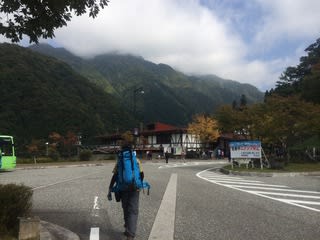 We got the cable car at 10:50. The car was not so crowded as the peak time already finished.
Murodo.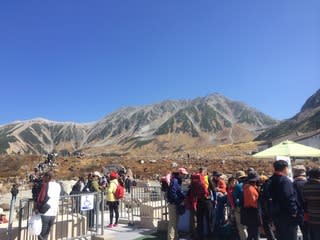 This is the first time for me to come to Tateyama without snow.
It was crowded.
We started walking to Raichozawa valley.
Mikurigaike lake. It was also new to me to see the late not frozen.
And Raichozawa valley without snow.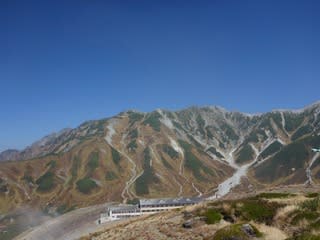 The camp site at Raichozawa.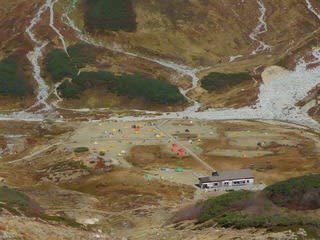 It was not so crowded yet.
We set our tents.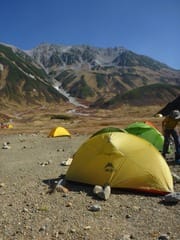 And now go trekking.
Started at 13:20.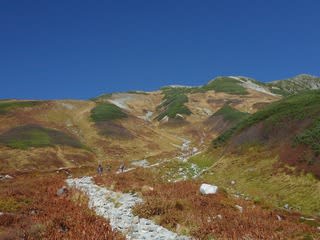 Colored grasses in Raichozawa.
We did not know this slope is rocky,
while we knew this is steep for climbing skins.
The view of Tateyama.
Tsurugi-Gozen hut.
Arrived at 14:10.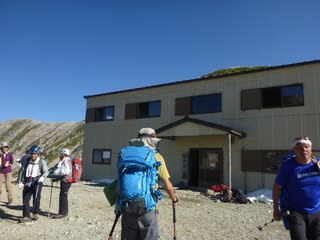 climbed in 45 minutes, almost same as climbing skins.
The snow remained that fell last week.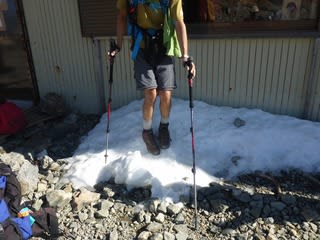 The first descent in this season!?
The snow remained in Tsurugisawa valley.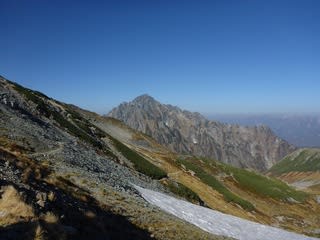 We climbed to Mt. Bessan.
Mt. Tsurugi-Gozen and the slope we ski often.
The snow remained on the trail.
We hope the snow season comes soon.
The slope we ski often.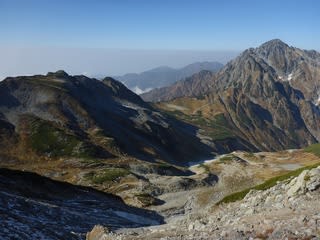 We did not know it is rocky.
We don't believe
we skied here only 4 months ago
.
Mt. Tsurugi.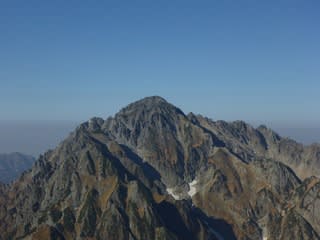 We arrived at the peak of Mt. Bessan in 30 minutes, or 1 hour 15 minutes from the camp site.
This slope is also our favorite area for skiing.
The valleys in Tateyama without snow.
It does not look so much different.
We went down after enjoying the view.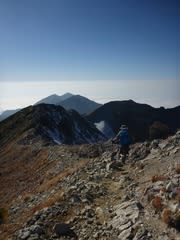 The other option is to go down on OBashiri-sawa valley, but the trail looked rocky.
We could go even to Mt. Oyama if the highway would not be closed.
Raichozawa valley, where we usually ski down.
The skiing down here is always annoying, and we realized walking down is also annoying.
Mt. Okudainichi,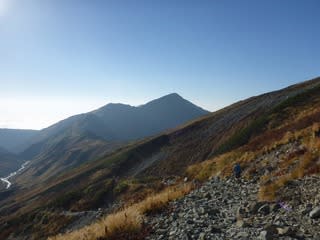 where we should go tomorrow.
We came down back in 30 minutes.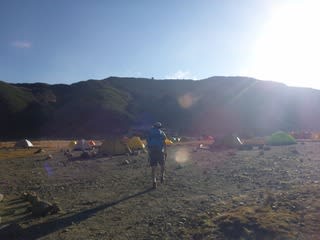 Coffee time.
And Onsen (spa) time in Raicho hut.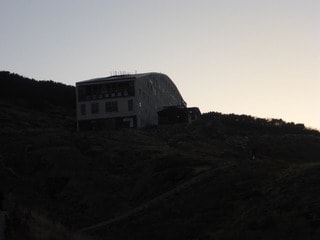 The hot water was thick, which is directly irrigated from the origin.
We enjoyed full of hot water and the nice view.
It is quite good to take a bath after trekking.
Abendrot of Raichozawa valley.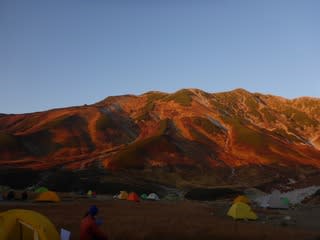 And Mt. Oyama.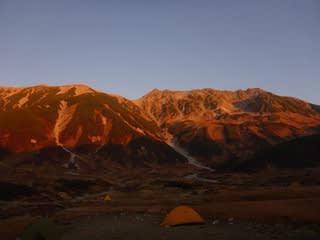 Good trekking day.
Continued to
Trekking-Day 13-Mt. Dainichi(13.9km)
.