Cycling-Day 16-Otari(48.8km)
Soba noodle journey for 40km.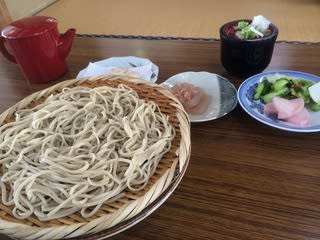 Day 16, 151days for cycling, total distance 11,120.2km, total climb 156,418m
Otari 12:26-15:33
Distance today 48.8km, climb 1,558m, duration 2:22, avg speed 20.5km/h, burned 1,149kcal
Gear: GIANT DEFY COMPOSITE SE
Today's route
Pretty good weather.
Hakuba summits are covered with clouds.
Today I aimed to eat Soba noodle to Hotaru, a reastaurant in Otari.
Colored leaves in Mt. Onagi look good.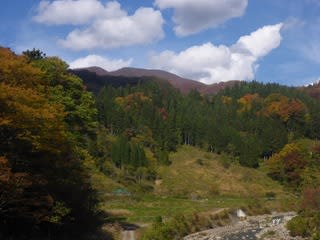 I enjoyed riding with the nice view of colored leaves to Hotaru, but
There was a long long cue.
People were waiting out of the restaurant.
I was told 13 parties were waiting for and it would take more than 1 hour to wait.
I gave up to eat here, although I ran for more than 20km for this place.
Energized at a convenience store.
Colored leaves in Mt. Iwatake look good, though.
There was a Soba noodle fair in Iwatake.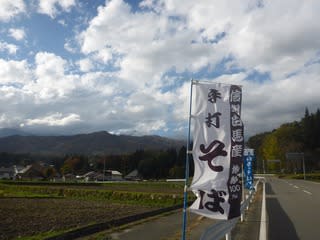 I noticed these banners on the way to Hotaru, and I kept running to eat there.
Now I realized it was the destiny to go to the fair.
The site was not so busy and I could go in quickly.
I am now happy to eat Soba noodle.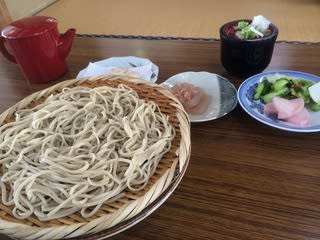 Colored leaves in Iwatake and Mt. Shirouma.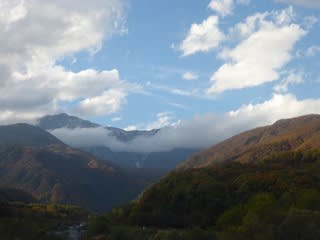 It was a short ride, but nice ride with Soba noodle.