Cycling-Day 15-Matsumoto Castle(123.0km)
Running with the beautiful view of Northern Alpine mountains.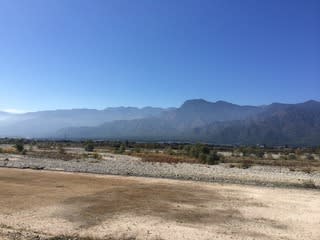 Day 15, 150days for cycling, total distance 11,071.3km, total climb 154,860m
Matsumoto Castle 9:43-17:06
Distance today 123.0km, climb 1,613m, duration 5:33, avg speed 22.1km/h, burned 2,981kcal
Gear: GIANT DEFY COMPOSITE SE
Today's route
Colored leaves are coming down to Hakuba village.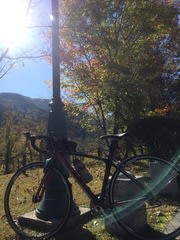 Blue sky, nice to ride.
I would love to walk in mountains, but the ridge lines are already covered with the snow.
Lake Aoki. The mountains beyond the lake have colored trees.
Running along Takase River after Omachi.
The ridge line from Mt. Jonen to Mt. Cho beyond the bridge, where I walked.
The beautiful ridge of the Northern Alpine mountains.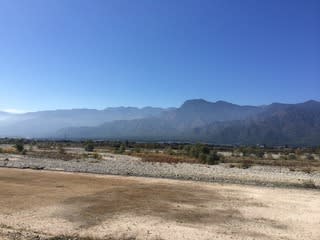 Arrived at Matsumoto castle,
in 2 hours half, with taking photos.
Matsumoto castle and
Mt. Cho and Mt. Jonen
, where I walked a few weeks ago.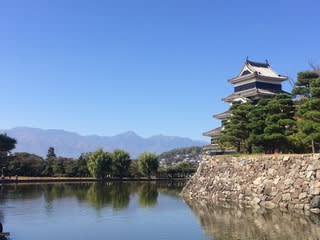 This view has not been changed for 500 years since Samurai era.
I went to a curry restaurant. This is my favorite, and actually I ran for 60km for this curry.
I enjoyed the very spicy one, as sweating does not matter today.
I stopped by Yohashira shrine to see colored leaves.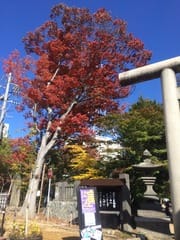 I also stopped by Bike Ranch on the way back.
Running home to see Hakuba summits ahead.
Running along Takase river.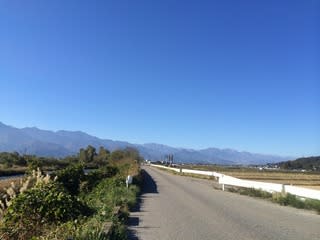 Nice ride.
I went to Miasa coffee after it.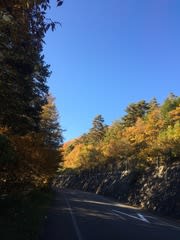 Nice autumn atmosphere.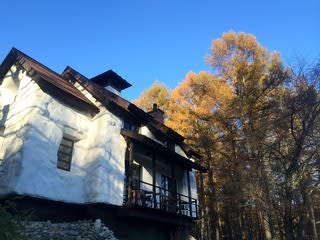 The cafe was crowded and I sat on the terrace.
A machine was harvesting buckwheat on the hill.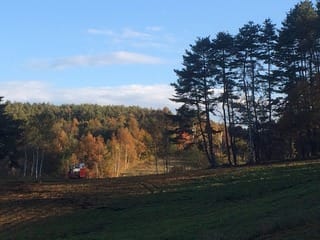 Nice view of the approach to the cafe.
Now I go home. I am descending from here.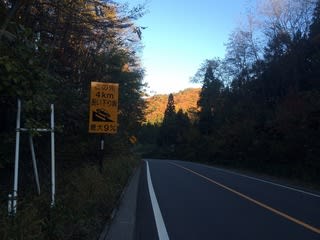 It was cold in the shade.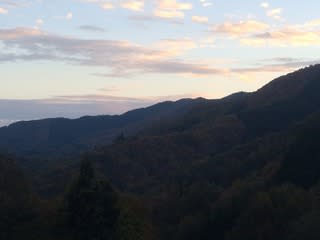 I am approaching to Hakuba after the bus stop "Toge" (A pass).
The sunset of Hakuba summits.
This looks similar
when I came from Tokyo by bicycle
.
I ended the running at the supermarket.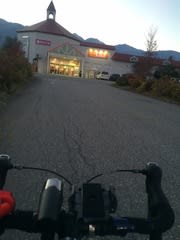 Good ride with the nice views and the colored leaves.