Cycling-Day 14-Kurobishi(23.2km)
Looking for the Autumn in a short break of cloudy sky.
Day 14, 149days for cycling, total distance 10,948.3km, total climb 153,247m
Kurobishi 11:29-13:22
Distance today 23.2km, climb 1,099m, duration 1:43, avg speed 13.4km/h, burned 646kcal
Gear: GIANT DEFY COMPOSITE SE
Today's route
Today I wanted to climb on Mt. Karamatsu but I woke up and found the weather did not look good. I slept again and woke up late.
It seemed no raining in the day time and I got riding.
The air became cooler.
Paragliders were in the sky above Happo-One.
The Kurobishi #2 chair lift in 45 minutes.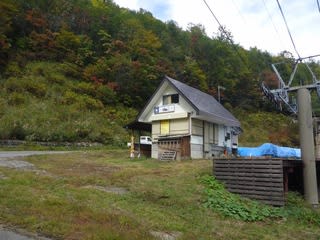 I was riding slower today. I would get sweat and would feel colder on the way back.
The tree at the drop point for the powder snow.
The tree became brown.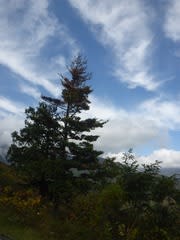 I am afraid it is dying.
I arrived in Kurobishi in 1 hour 12 minutes.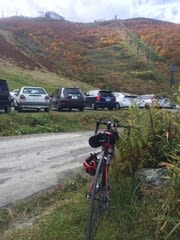 4 minutes later than my best rap, with the slow pace.
I am disappointed that there was only 4 minutes difference to my best rap with gasping out.
I was enjoying the view of colored leaves on the way back.
Mt. Hakuba-Yarigatake and Mt. Shakushi was appearing.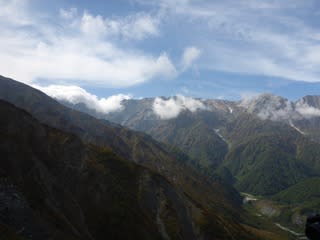 I felt colder and descended very fast.
Relaxing time at Prairie with coffee and cake.