Trekking-Day 5-Mt. Karamatsu(10.3km)
My home ground, Mt. Karamatsu again.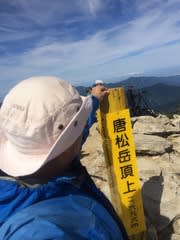 Day 5
Mt. Karamatsu 8:04-11:46
Distance today 10.3km, climb 1,330m, duration 2:57, avg speed 3.5km/h, burned 666kcal
CAUTION! The duration in this article is due to my experiences and physical strength, and much shorter than the standard course time. Please plan by yourself considering your own experiences and physical strength when you plan to walk the course.
I came to Hakuba one day earlier, but it was raining all the day on Friday.
Now I got a sunny day.
The chair lift was busy.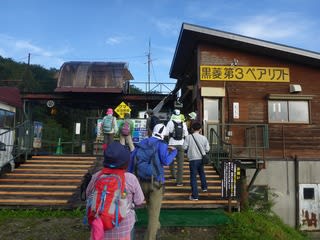 Leaving Happo-Ike hut at 8:04.
Many trekkers have already started walking.
At Happo-ike at 8:35.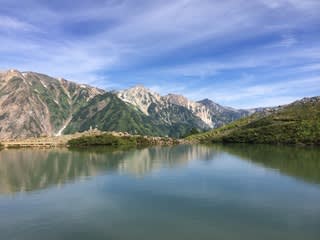 At the best position to take this picture, but the surface of the lake was not flat due to the wind.
The reflection was not perfect.
Ougi snow valley at 9:04.
At the hut at 9:39.
And finally at the peak at 9:45.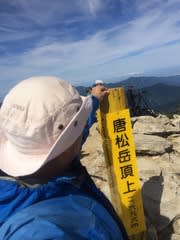 I could not make it in 1 hour and half.
The view was good, though.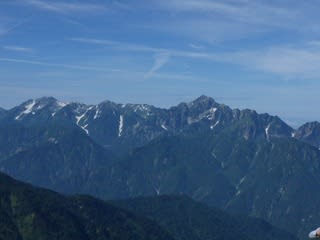 The wind was cold and I could not stay longer.
Karamatsu-zawa valley.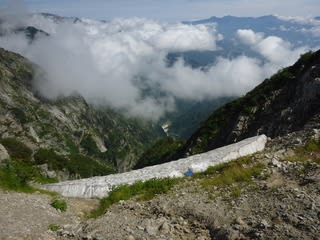 I don't believe I could ski down here.
Short break at Maruyama ridge.
And the lake was surrounded with the fog.
Arrived at 11:46.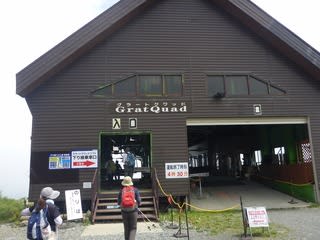 Usual activity in the usual pace.
Lunch at Hotaru.