Trekking-Day 11-Mt. Jonen(10.2km)
Trekking with nice views.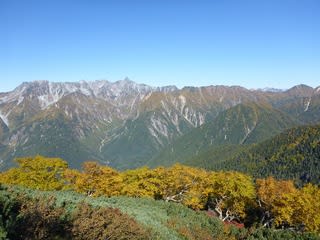 Day 11
Mt. Jonen 7:37-13:45
Distance today 10.2km, climb 500m, duration 1:26, avg speed 2.6km/h, burned 307kcal
Continued from
Trekking-Day 10-Mt. Chogatake(12.0km)
CAUTION! The duration in this article is due to my experiences and physical strength, and much shorter than the standard course time. Please plan by yourself considering your own experiences and physical strength when you plan to walk the course.
It was cold at night, but I could sleep with a down jacket and a sleeping bag.
In the morning.
The clouds in the East sky prevents the Morgenrot, but still good dawn.
Mt. Ontake with its plume.
Sunrise to Hotaka summits.
And Mt. Yarigatake.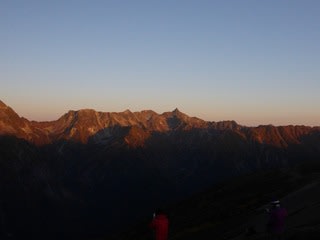 It was not the Morgenrot, but still it was beautiful enough.
The camp site at Mt. Chogatake.
It was very comfortable.
We packed and left at 7:55.
Nice view of Hotaka summits.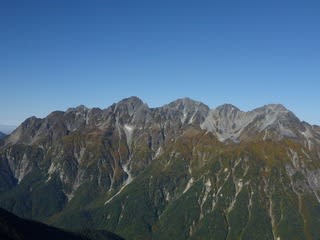 Beautiful colored leaves down there.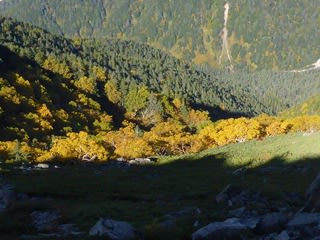 Nice view.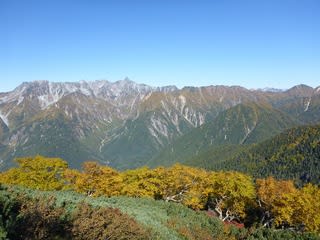 The trail to Mt. Jonen was not just ascending but also descending in the forest. It is really annoying but,
This time we enjoyed the colored leaves.
Approaching to Mt. Jonen.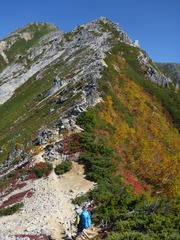 And arrived at the peak at 10:40.
It took 2 hours 50 minutes, while the standard duration is 4 hours half.
We have been here exactly a year ago
.
Mt. Yarigatake.
We stayed for 15 minute with such nice views and started descending at 11:07.
Jonen-Nokkoshi (saddle) at 11:45.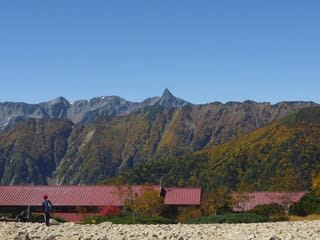 We miss such nice views.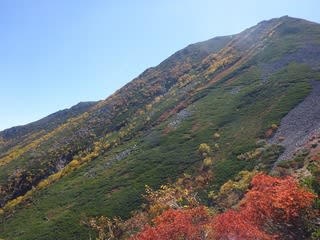 Walking with colored leaves.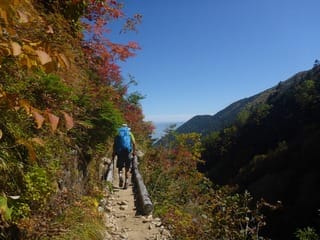 This trail did not have so much fan last year, but this year the nice views with colored leaves catch our eyes. We had to pay attention onto the trail from slipping away.
A short break at a creek.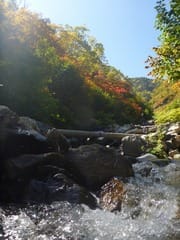 Nice breeze.
The later part is very annoying with such rocky roads.
Arrived at Ichinosawa at 13:45, 2 hours 40 minutes from the peak, while the standard duration is 3 hours 55 minutes.
This trekking was short, but very much enjoyable one with nice views. This must be the best trekking in this season.