Cycling-Day 13-Tokyo Temple and Shrine(40.5km)
Day 13
148days for cycling, total distance 10,925.2km, total climb 152,148m
Tokyo Temple and Shrine 12:14-15:38
Distance today 40.5km, climb 545m, duration 2:21, avg speed 17.1km/h, burned 973kcal
Gear: Eurasia 520
Today's route
The trekking two days ago
still affects on my muscles, and I won't go far today.
I completely used up four-days-energy in the first two days for trekking, despite of the national holidays.
As the Japanese cultural courtesy, we have to return charms and amulets given from a temple or a shrine. I go and return them to there.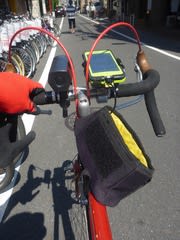 For the first I visited Meguro-Fudo. I live in neighborhood but I have never visited here.
I came to the gate four years ago but I could not go inside.
The signboard says this temple does not accept any charms or amulets issued by other temples.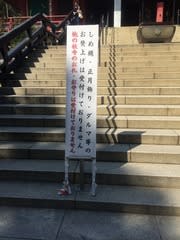 The charms and amulets I have were issued by Koyasan-temple, and there is a branch in Shirokane.
Here is the Tokyo Branch of Koyasan temple.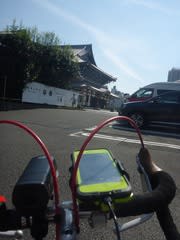 I returned the charms and amulets successfully.
Just after the temple I met my high-school mate. The rejection of the charms at Meguro-Fudo takes me to the Koyasan-temple and I met him. I felt some fate led by the Buddha.
For the next I have to go to Yushima Shrine to return the charms issued there.
On the way I found the October Festival of German beer at Hibiya park.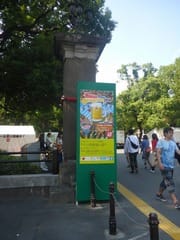 I really regret the beer. Drink-and-ride is not allowed in Japan.
Yushima Shrine.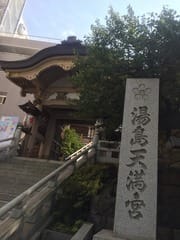 I returned the charms and the amulets.
Now the mission today is completed.
I went further a little.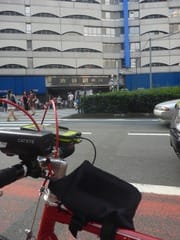 Ikebukuro station.
After that I went to Okubo Korean town.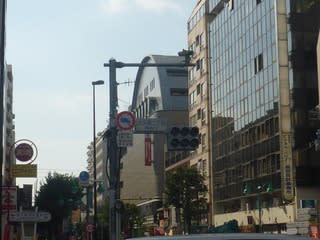 but the Korean restaurants were crowded and I could not eat.
Yoyogi Hachiman shrine had a festival.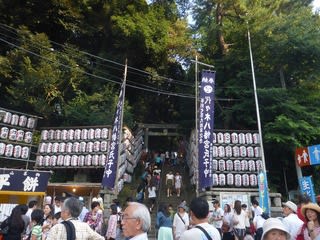 Usually this place is very quiet but today it is busy.
Going to the South along Yamate-dori street and climbed up on Kamuro-zaka slope.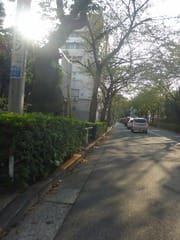 The sun light is milder. The sign of the autumn.
40km, a short ride.