Cycling-Day 11-Enoshima(106.2km)
100km ride after the rain at last.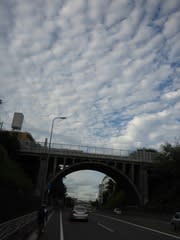 Day 11, 146days for cycling, total distance 10,806.5km, total climb 150,708m
Enoshima 11:06-17:29
Distance today 106.2km, climb 483m, duration 4:57, avg speed 21.4km/h, burned 2,300kcal
Gear: Eurasia 520
Today's route
It's not the perfect sunny day, the rain stopped.
For a middle range ride.
I had to start late, at 11:06, due to the rain.
The skeleton in the picture is for a season festival.
Marukobashi, the gate for the West.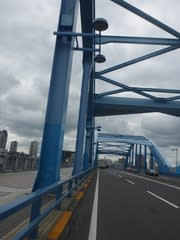 Keep riding to the West.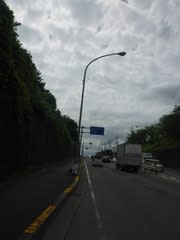 Shimokawai IC of Hodogaya bypass. 1 hour 20 minutes so far. Good pace.
Reached to the beach in 2 hours 40 minutes.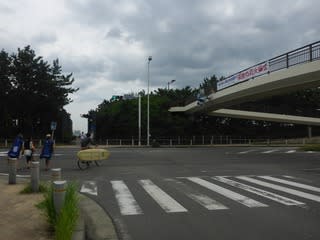 I would be beyond Sagami river, but I got a wrong way.
Beach riding and reached to Enoshima.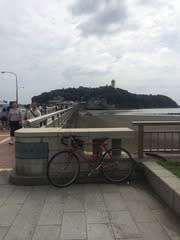 In the island.
It was crowded due to the summer holidays.
I attempted to go to this restaurant for lunch, but
there was a long long cue.
Then I had to go back home without lunch.
Enoshima should be the place to go in early morning.
Picking some snack at the convenience stores on the way back.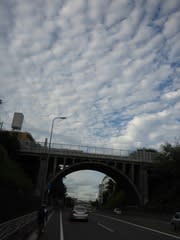 Good blue sky.
Crossing Tama river.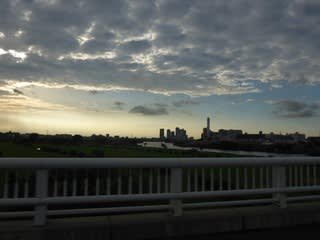 I left spare tube tire today and I was nervous not to get tires flat.
Back home at 5:37 pm.
Good to ride over 100km. I was refreshed.