Trekking-Day 3-Mt. Jii(8.0km)
Walking above clouds.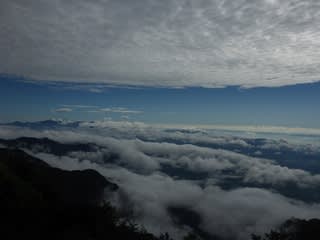 Day 3 Mt. Jii 6:50-13:15
Distance today 8.0km, climb 460m, duration 6:26, avg speed 1.2km/h, burned 561kcal
Today's route
Continued from
Trekking-Day 2-Taneike Hut(4.4km)
.
It was raining at night but I woke up and saw full of stars.
Beautiful morning.
Mt. Fuji is in our sight.
Leaving at 6:50 for M.t Jii.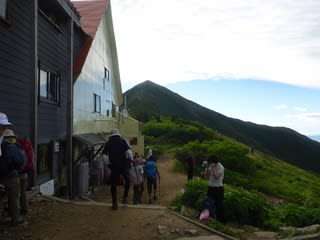 As we climbed Mt. Yarigatake came into our sight.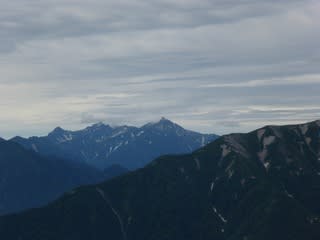 The pace was pretty good and arrived at the peak at 7:18.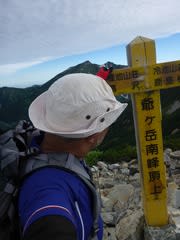 I have been here 8 years ago for skiing.
Keep going.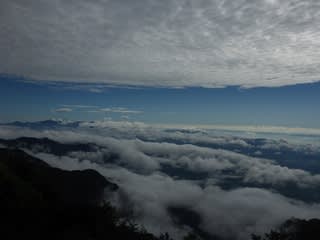 The beautiful clouds sea.
Arriving at 8:30 at Tsumetaike hut in slower pace.
We went to see the camp site.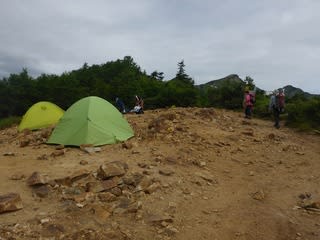 The view should be nice, but we have to walk down to the hut for water supply and the washroom.
We wanted to go to Mt. Kashimayari but it seems difficult as the forecast called the rain fall.
Now we return here.
On the way back we reached another peak of Mt. Jii.
The weather was getting worse.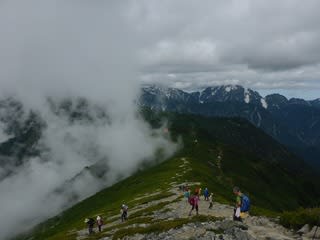 Arrived at Tane-ike hut and packed the tents.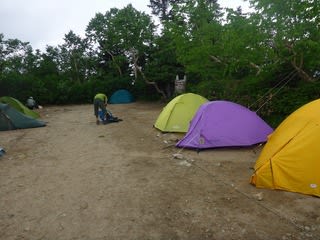 Leaving the hut at 11:30.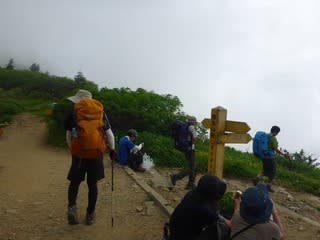 We came down to the entrance at 13:15.
Lunch at Hakuba village.
It was pity not to complete but good for avoiding the rain fall.