Cycling-Day 10-Central Tokyo(41.3km)
I could take a day off, but it was raining almost all the day.
Day 10, 145days for cycling, total distance 10,700.3km, total climb 150,225m
Central Tokyo 14:15-17:08
Distance today 41.3km, climb 483m, duration 2:4, avg speed 19.9km/h, burned 916kcal
Gear: Eurasia 520
Today's route
At last it stopped raining. I got a short ride.
Kan-Nana street.
I could not go far for avoiding the rain.
Turned to Route 15 for the central Tokyo.
Tamachi station.
This is the highest place in Japan (of the land price).
Zero millage stone in Nihonbashi.
This is the start point for major national roads.
Jinbocho.
The place I spend my younger days.
Riding on Yasukuni street to the West.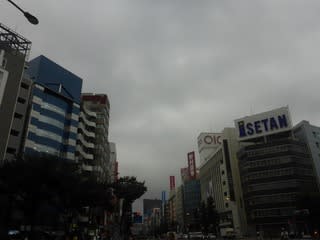 The sky in the West was getting darker.
Finished in almost 2 hours running.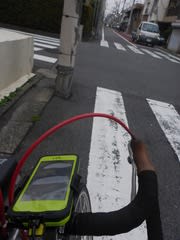 I got a drizzle.
Annoying weather for outdoor activities in these days.
帰りはとうとう、小雨に降られてしまいました。 雨が多くて本当に困ります。