Cycling-Day 8-Enoshima(123.5km)
I washed cash at Zeniarai Benten Shrine and I was washed with the heavy rain.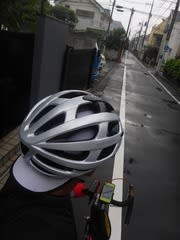 Day 8, 143days for cycling, total distance 10,636.1km, total climb 148,613m
Enoshima 6:25-15:33
Distance today 123.5km, climb 1,299m, duration 6:4, avg speed 20.3km/h, burned 2,723kcal
Gear: Eurasia 520
Today's route
I wanted to go climbing in this weekend but I had an urgent business trip and came back on Saturday.
For Sunday activity I went to Enoshima, where I wanted to go.
Started at 6:32.
It is sunny, but the forecast calls a shower in the afternoon.
Going to Hakone is an idea, but a long ride should be discarded today.
Maruko-bashi bridge for my gateway to the West at 6:51.
Keep going through Nakahara street.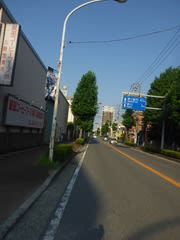 Youda at 8:46. This is the junction to the road to Yabitsu pass.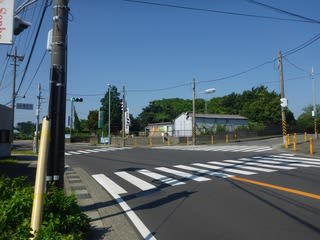 Going to Yabitsu was an idea as well but I chose the coast line.
At Samukawa at 9:00. There is a famous shrine Samukawa Shrine around here.
I found it is not far from here.
I turned to visit there.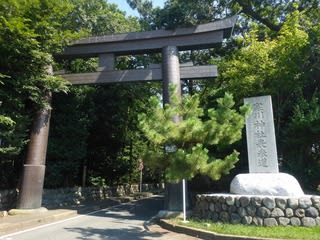 Samukawa shrine.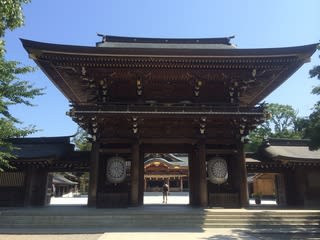 Then I go donw to the South,
And crossing Banyu River at 10:12
Then I went to the beach.
It is the summer season indeed.
This year waiting line for the parking lot is not allowed along the road.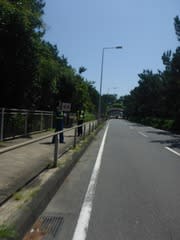 There used be a long cue of cars which made heavy traffic, and this policy is right.
But I miss the cue, as I felt some advantage running through the traffic by bicycle.
Arriving at Enoshima at 10:45.
Shirasu-don, or a rice bowl with fresh young sardine.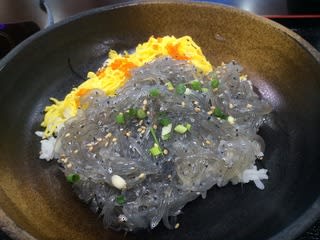 I was lucky there was a catch today.
Leaving Enoshima and running to Yuigahama.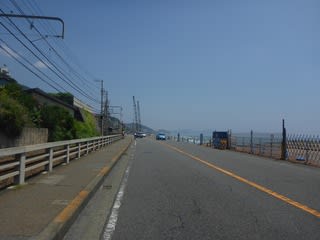 Nice to ride along the beach.
Then I went to Zeniarai Benten Shrine. There is a legend that you make money multiply when you wash cash here.
I found a tax office just before the shrine. What a black joke this is!
The slope to the shrine was very hard.
The Shrine.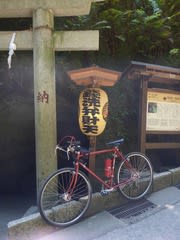 I don't carry cash much, then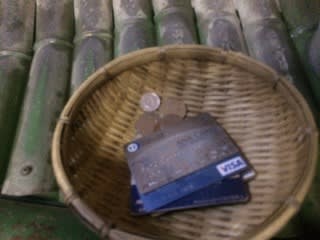 I washed my credit cards.
Leaving at 12:40, and go back home on the usual route.
Totsuka at 13:39.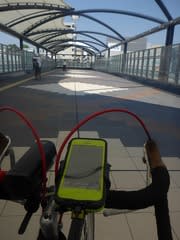 A new bridge across the rail track. Before it the crossing point was not opened.
Yokohama station at 14:28.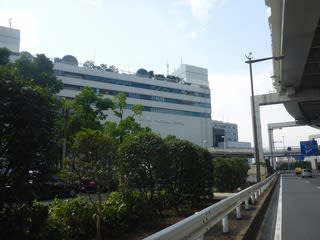 The rader expects the cumulonimbus clouds will be growing after 3pm.
Tried running fast for coming home before the rain.
The black clouds are growing ahead.
I went through a cloud ensemble, but
The other one was growing beyond Tama River.
The time was already 15:10.
At last I got the rain at 15:30, when I entered into Kan-Nana street.
It was really heavy rain.
Came back to the start point at 15:41.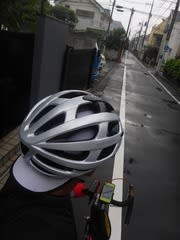 The rain already stopped but I totally got wet.
If I would not stop by Zeniarai Benten Shrine, I probably would not get wet.
I was washed just like I washed cash.
I should be very rich as I was washed so much.