Cycling-Day 7-Arakawa(99.5km)
Not clear weathe took me to Arakawa Cycling Road again.
Day 7, 142days for cycling, total distance 10,512.6km, total climb 147,314m
Arakawa 7:44-13:40
Distance today 99.5km, climb 1,158m, duration 4:38, avg speed 21.5km/h, burned 2,204kcal
Gear: Eurasia 520
Today's route
Today I wanted to go to Enoshima area but the forecast calls some rain falls.
Then I try the reverse course that I ran yesterday.
Started at 7:44.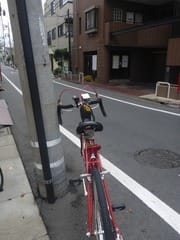 The clouds were still black.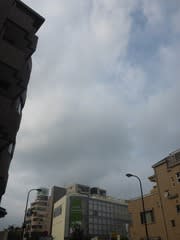 I found Yamate street was good to ride yesterday.
I ran again to Arakawa Cycling Road.
I have been using SPD sandals since yesterday.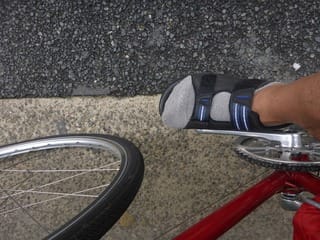 They do not perfectly lock on to the pedals but good enough to use.
Turning to Arakawa Cycling Road at Toda-bashi bridge.
The road was still wet due to the shower yesterday evening.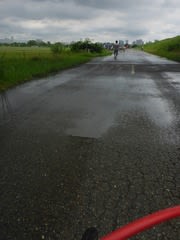 I hate the wet road.
25km riding took me to the river mouth.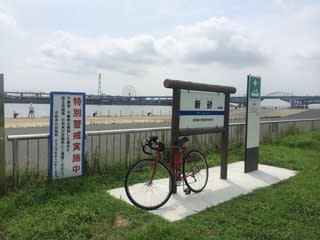 I was running reverse at the same time yesterday, but the winds were also against. I don't know why.
So far I ran 50km. The original plan was to ride straight home, but the distance is short and the time is still early.
Then I went to Tokyo Skytree Tower.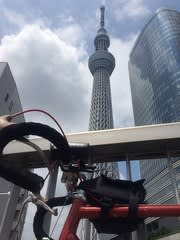 Then I tended to go straight home, but the downtown seemed crowded with cars and people, that prevents me from riding.
Then I went back to Arakawa Cycling Road.
At Yotsugi turning to the Road.
This route is longer, but more smooth than running through the downtown.
And the duration can be almost same.
Turing back to the Route 17 at Toda-bashi Bridge.
And turning to Yamate street.
I finished a little less than 100km.
Still acceptable with 200km total in last two days.