Cycling-Day 5-Oomachi(54.4km)
Consulting with black clouds.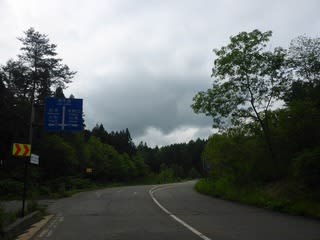 Day 5, 140days for cycling, total distance 10,306.5km, total climb 145,003m
Oomachi 9:22-11:46
Distance today 54.4km, climb 791m, duration 2:14, avg speed 24.4km/h, burned 1,191kcal
Gear: Specialized Rockhopper Pro
Today's route
I had discussed with my friend for the today's activity and set Azumino area for the goal.
The weather did not, however, look good in the morning and he gave up riding as he does not want to get wet at all.
I became alone but I started for my exercise.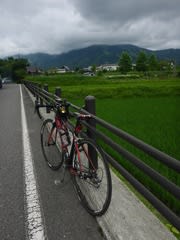 I don't like get wet either.
Climbing on Sanosaka slope.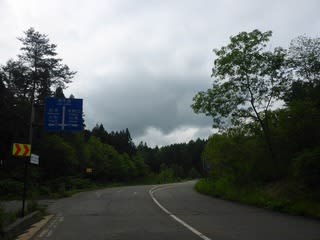 Black clouds were ahead.
I was lucky, as I did not get any rain to Omachi.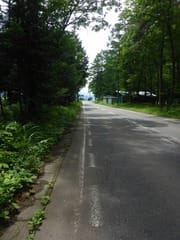 Even runing though this sun lights.
Turning around after 25km riding.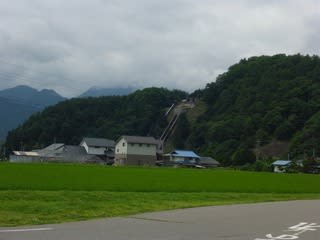 I didn't want to get wet after a long ride.
Aoki lake.
I could come back to Hakuba without raining.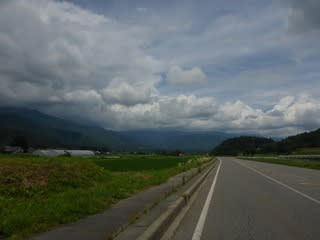 The riding was short today, but comfortable.
At the end of the day it did not rain today.
I would be able to ride much further.