Ski day 64 at Tateyama
The last ski of the season?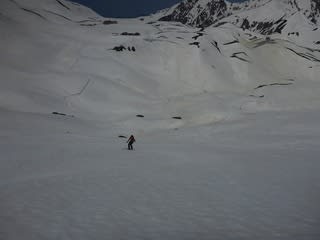 64th day for this ski season, 23 days for powder, 21 days for backcountry, telemark for 13 days
Tateyama 7:40-11:45
Gear: Teneighty GUN+SCARPA FREEDOM
Continue from
Ski day 63 at Tateyama
We started after breakfast.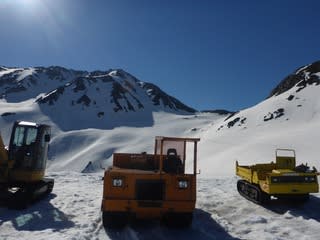 The terrain was frozen in the night and the surface was still hard.
I became unable to climb on my skins, and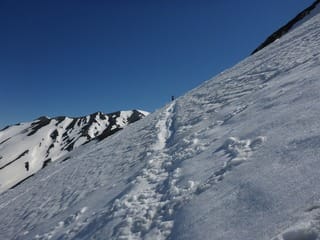 and I attached ski crampons I bought a few weeks ago.
This is the first time to use them.
I could climb up smoothly,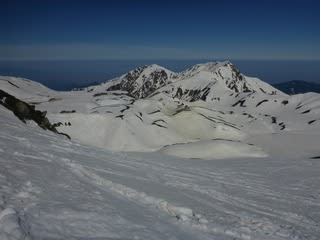 but the terrain was still hard.
We took a long break until the surface becomes soft enough.
About 1 hour and half later, we started climbing again.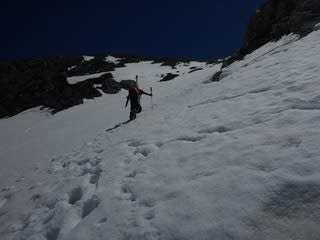 The last part was walking on crampons.
We ski down here.
The angle is more than 45 degrees.
The higher part was good enough, but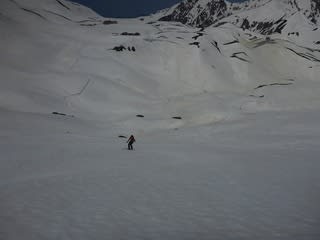 The lower part with many trails did not melt enough.
We quit here.
This will be the last run of the season.
We miss the snow.
We left Tateyama.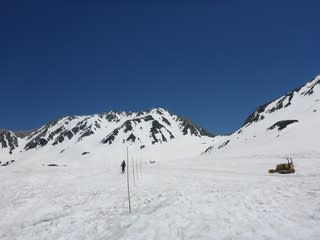 Cheers to the good season.
The Alpine route was very crowded.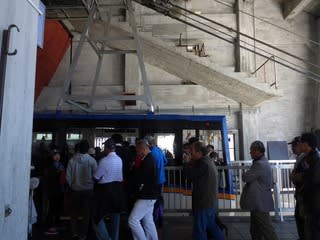 The cargo of the rope way was leaning front because of the passengers.