Cycling-Day 4-Karuizawa(177.2km)
My regular route from Karuizawa to Tokyo.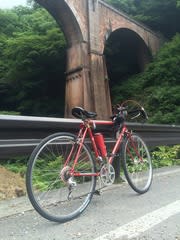 Day 4, 139days for cycling, total distance 10,252.1km, total climb 144,212m
Karuizawa 5:23-17:08
Distance today 177.2km, climb 1,778m, duration 8:48, avg speed 20.1km/h, burned 3,699kcal
Gear: Eurasia 520
Today's route
Today the weather was expected good. I had a ride from Karuizawa to Tokyo, with visiting my ancestors' grave.
At 5:23 the activity started.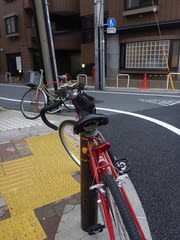 Riding in the morning cool air to Tokyo station.
Arriving in Tokyo for one hour riding.
Riding to Shinkansen, or a bullet train with dismounted bicycle.
It was just before the departure and I could not take a picture.
Arriving at Karuizawa around 7:30.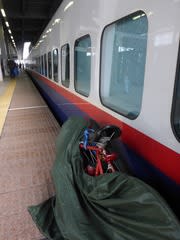 Visiting my ancestors' grave.
Riding through the nice morning light through trees.
Leaving Karuizawa at 8:30.
A long long way home.
Looks like raining ahead.
Megane-bashi, or a glasses-shaped bridge at 8:44.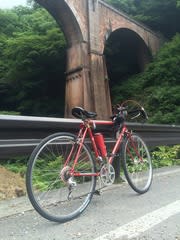 It was good not to be raining.
Arriving at
Tomioka Silk Mill
at 10am, which has just been nominated for a UNESCO World Heritage.
Many visitors were there even in a weekday.
I have visited here before, and just watched the many visitors today.
Entering to Saitama prefecture at 11am.
A factory for a very famous ice candy, Gari-Gari-kun.
Today I was always running with black clouds behind me, but not rainy.
Cold winds always blew against me, which could cool me down but it was very tough to run against the winds all the way.
I had to have short breaks several times, which is not usual to me.
At 13:40, Higashi-Matsuyama Ramp.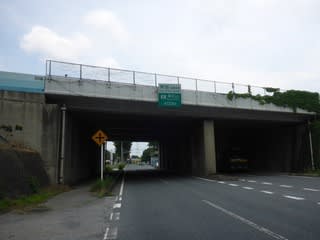 So far good pace.
I kept running all the way and reached to Kan-Nana street.
The clouds above the street are called "Kan-Nana clouds", which were made by a thermal from the central Tokyo with exhausted gas from the many cars in the street.
I could come back at 17:15, before raining.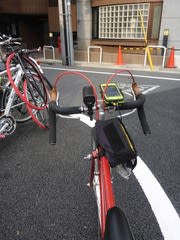 I feel a little exhausted as a long ride after a long time.